Car hire in Brindisi – Exploring Southern Italy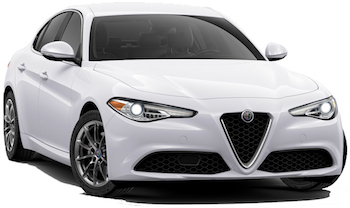 An important port city for well over 2,000 years, Brindisi is a peaceful seaside destination blessed with an abundance of art, history, culture, ancient architecture and an irresistible location on the Adriatic Sea. Nestling on the 'heel' of southern Italy, its Old Quarter has two fine churches and an excellent archaeological museum with numerous artefacts from the Roman era, when it was one of the Empire's busiest hubs.
It first became a Roman town in 266 BC and both Octavian (the future emperor Augustus) and Mark Antony were reconciled there in 40 BC, plus the poet Virgil died there in 19 BC. Along with a Roman column marking the end of the Appian Way, many of Brindisi's most interesting features are from days gone by, most notably the castle built by Frederick II, the cathedral (founded at the beginning of the 11th century) and the 11th-century circular baptismal Church of San Giovanni al Sepolcro (now a museum).
Overflowing with history and must-see attractions, the surrounding Apulia region is crying out to be discovered with a low-cost car rental in Brindisi, the natural base from which to explore the area. Lecce (30km to the south-east) is one of the most appealing beach resorts in southern Italy and within easy reach of Brindisi, while the Trulli of Alberobello (a group of early 14th century dwellings) are a UNESCO World Heritage Site and one of the most fascinating places to visit.
With over 24,000 locations in 180 different countries, Auto Europe is one of the world's leading car rental companies with a reputation stretching right back to 1954 when the company was founded. We have all the best solutions for your trip to Brindisi with options to pick up your vehicle either downtown or from Brindisi Papola Casale Airport a few kilometres from the city centre. Either way, you'll always get the cheapest rates and widest choice of vehicles with Auto Europe. Furthermore, you can book your car hire in Brindisi quickly and easily in just a few clicks by using Auto Europe's state-of-the-art booking engine.
Alternatively, please feel free to give our award-winning specialists a call on +441233225114 should you need help with any aspect of your reservation. You might also like to visit our Brindisi car hire reviews page to see the ratings and comments posted by some of our previous customers in this beautiful Italian seaside destination For general advice on getting around Brindisi and the rest of southern Italy by car, please consult our Italy Driving Information section for information on road rules, speed limits, driving distances, etc.
For more information on renting a vehicle in Brindisi, click on the car hire related topics listed below:
---
Where to pick up a car hire in Brindisi
By working with all the world's top car hire providers, Auto Europe can offer you a wide choice of locations in and around Brindisi, meaning that you can pick up your vehicle in the city centre and be on your way in a few minutes. Besides the many car hire companies operating at Brindisi Airport, there are several conveniently-located suppliers' offices in other parts of the city, most of which are in close proximity to Brindisi's top tourist attractions, such as Brindisi Castle and around the city's busy port area.
To help you make the right choice, our state-of-the-art booking engine allows you to do an extensive search to find the best vehicle and the most suitable pick-up point for your trip. Once you've keyed in your dates, an interactive map will come up with all the available car hire locations in Brindisi. Why not share the driving with a friend of family member by taking advantage of one of our regular free additional driver offers when making your reservation.
Brindisi Airport
First built as a military air-base in the 1920s, Brindisi Airport began fully operating as a commercial airport some years later when Alitalia added Catania flights to the existing route to Rome. Named after the local aviator Antonio Papola, it is a popular hub for people looking to explore the enchanting Puglia region of southern Italy, most notably the delightful beach town of Lecce a short drive to the south-east. The airport becomes very busy in the peak holiday months of July and August when regular flights arrive from all over Europe, including London Gatwich (easyJet), London Heathrow (British Airways) and London Stansted and Manchester (Ryanair). To pick up your car hire at Brindisi Airport, just look for the main rental desks in the Arrivals Hall. If your supplier isn't located there, you'll find it a short distance from the terminal building via the free car hire shuttle bus service.
Brindisi Airport (BDS)
Website: aeroportidipuglia.it
Address: Contrada Baroncino, Brindisi, Italy 72100
Telephone: +39 80 5800 202
Brindisi Train Station
Brindisi railway station is situated at Piazza Francesco Crispi, at the southwest edge of the city centre. The station first opened in 1865 during a period of economic expansion and a few months later the Adriatic Railway was extended from Brindisi to Lecce, one of the most popular seaside towns in the region. A number of top car hire suppliers operate at Brindisi Train Station and their offices are located in close proximity to the main entrance. Make sure you have your passport, driving licence, credit card and car rental documents with you when you arrive to pick up your vehicle.
Brindisi Train Station
Address: Corso Umberto I, 72100 Brindisi, Apulia, Italy
---
Book with the best car hire suppliers in Brindisi
Auto Europe is a leading international car hire company currently offering a vast selection of convenient pick-up and drop-off locations in 180 different destinations around the world. Thanks to our many years of experience dealing with all the global and local car rental companies, we can offer you the best standard of service and cheapest prices on the market.
Should you require additional information about the car hire companies we work with or their policies, for example out-of-office pick-up arrangements or questions regarding age restrictions, our car rental specialists are just a phone call or e-mail away and always happy to assist you.
---
Frequently asked questions about renting a car in Brindisi
This section features the most frequent questions asked by people booking a car hire in Brindisi. Keep scrolling down for important tips relating to a wide range of essential car hire topics, such as credit cards, coverage, tolls, traffic and much more. If you need any more information, please call our reservations team on +44 123 3225 114 and they will be happy to help you with your reservation and assist you with your travel itinerary.
---
Yes, the main driver will always need to have a credit card in their name in order to pick up their vehicle. This is due to the fact that the local supplier will want to freeze an amount on the card as a security bond for the duration of the rental period, which is refunded shortly afterwards when the vehicle is returned undamaged.
Please note that in the case of luxury cars, two major credit cards (ie Visa, American Express, etc.) in the name of the main driver must be provided at the time of rental because of the high value of such vehicles. Click on the blue and white info icon (i) after making a quick search in our state-of-the-art booking engine where all the info regarding credit cards can be found.
For more information, please check our related blog post to find out the six most important things to know about credit cards and deposits prior to picking up your car rental in Brindisi.
When booking a car hire in Brindisi with Auto Europe you are automatically covered because all our rates include Collision Damage Waiver (CDW), theft protection, fire insurance and third-party liability. However, basic-rate CDW does not cover any damage to tyres, glass, outside mirrors, the under-carriage, interior, roof, engine, damage to the locks and loss of the vehicle's keys, so we suggest that you cover yourselves with Auto Europe's Full Protection policy for extra peace of mind whilst driving around southern Italy. When you arrive to pick up your car, it's possible that the local supplier will offer additional insurance which you are never obliged to purchase.
If you'd like to know what coverage is included in the car hire rate when making a search in the Auto Europe booking engine, just click on the blue and white info icon (i) where all the info regarding the amount of CDW deductible, theft insurance deductible and liability insurance is clearly accessible (prices are subject to location, rental duration, car category and supplier).
Check our dedicated page to read about the key points to remember about car hire coverage when renting a car in Brindisi with Auto Europe. You might also want to see our section about making a claim should something unexpected happen during your trip.
For more information about Auto Europe's coverage policies, please call our rental specialists on +44 123 3225 114 and they will be happy to provide you with all the information you need. Please also read our blog post on the subject, which provides a general overview of the types of car hire coverage available.
Despite being a small and relatively peaceful city on southern Italy's Adriatic coast, Brindisi receives quite a large number of summertime visitors, comprising mostly foreign tourists and many locals from the interior. Recent estimates have put the figure around the one million mark, so it stands to reason that the city's main streets (particularly in and around the city centre) are prone to congestion in the peak holiday season (namely July and August). When visiting Brindisi by car, it's important to know that there are two low emission zones (ZTLs) permanently active in the city centre, one of which is Via Regina Margherita and the other Zona Sciabiche. If you need to enter the Brindisi's low-emission zones as a visitor, please contact the local police or ask the staff at your hotel to contact them for you. You should also raise the issue with your car hire supplier at the time of picking up your vehicle.
When in Brindisi, you must drive on the right-hand side of the road.
All passengers must wear seat-belts in Brindisi.
Mobile phones must not be used when driving. The only exception is a hands-free set.
Always have your driving licence and rental documents on you.
Brindisi has plenty of on-street parking which is charged from Monday to Saturday and free on Sundays. A large, well-organised car park is situated beside the city's busy ferry terminal which is ideal for visiting the main tourist sights, plus you'll find several more car parks in good locations and around the centre. Brindisi Airport, likewise, has plenty of parking options both for short- and long-stays. Please be advised that large parts of Brindisi city centre are officially regulated as ZTLs (low-emmission zones), which means that access is limited, especially to non-residents.
The centre of Brindisi is a low-emissions zone (ZTL) which means that only authorised permit holders are allowed to enter. This applies to the streets in and around Via Regina Margherita and Sciabich, so if you're hotel is located in these areas you'll need to ask reception staff to supply your vehicle's registration number to the local authorities who in most cases will give you temporary access to the restricted area. Additionally, it's always best to raise the issue with your car hire supplier at the time of picking up your car hire in Brindisi.
---
Brindisi Travel Guide
Visiting Brindisi is a trip down memory lane. The city is bulging with historical interest, from the remains of the ancient Roman highway (Via Appia) and fine Baroque churches and cathedrals to magnificent Swabian castles and fortresses dating back to the time of the Holy Roman Emperor, Frederick II.
Best day-trips with my car rental in Brindisi
With its prime seaside location on the south-eastern tip of Italy, Brindisi is the beating heart of the idyllic Apulia region. From there, visitors can explore the tip of the country's 'heel', an area full of history and blessed with an abundance of sandy coves and beaches.
For clients who wish to venture further with their car rental in Brindisi, it is also possible to undertake a road-trip and return the vehicle to another city, a so called one-way car hire, which will allow for extra freedom and flexibility.
Bari
A relaxing two-hour drive north-west along the E55 coast-road from Brindisi brings you to the charming city of Bari, capital of the Apulia region. Its Old Town (Bari Vecchia) is a maze of narrow cobblestone streets set around the 11th-century Basilica di San Nicola, a key pilgrimage site. Predating the basilica, Bari Cathedral is an important example of Apulian Romanesque with many rare features, including the Diocesan Museum whose star exhibit is a precious manuscript of Byzantine origin.
Egnazia
Midway between Bari and Brindisi lies the ancient city of Egnazia, one of the most historically interesting places in southern Italy. Mentioned by some of the world's most renowned writers such as Pliny, Strabo and Horace, Egnazia was inhabited by the Romans, who built a forum and muraglione (encompassing wall), and the Greeks added a colonnade, the remains of which can still be seen today.
Lecce
Besides being a first-choice beach resort for many international visitors, Lecce boasts an abundance of Baroque architecture with a wealth of intricate stone features, including angels, human faces, animals and plants. More than 2,000 years old, it was founded by the Messapii people from the eastern Adriatic and today ranks as one of the best day-trip destinations for people who choose to rent a car in Brindisi.
Gallipoli
Set in a picturesque seaside location in the Golfo di Taranto, the lovely little port town of Gallipoli is an excellent day-trip option just an hour's drive south of Brindisi. Built in the 14th century, and surrounded by old narrow lanes dating from the Moorish occupation of the 1st Millennium, its castle still retains its orignal halls and corner towers.Look out for the Cathedral of St Agata, which was founded in 1629 and today stands as a fine example of Baroque architecture.
What to do in Brindisi
Once a bridging point for crusading knights, Brindisi is a vibrant tourist destination with dozens of first-rate attractions and thousands of years of history. Known in ancient times as the Porta d'Oriente (Door to the East), today's visitors can enjoy well-preserved Roman ruins and some of the best museums in the whole of southern Italy.
Cathedral: Founded in the 11th century, Brindisi Cathedral (also known as the church of St John the Baptist) has been the scene of many important chapters in Italy's history. It was here that Ruggiero, son of Tancredi, was crowned King of Sicily in the year 1191, and in 1225 it witnessed the marriage of Isabella of Brienne, Queen of Jerusalem, to Emperor Federick II. Don't miss the exquisite 12th-century mosaic floor and the amazing polychrome altars.


Castle: One of four impressive fortresses in the city, Brindisi's Swbian Castle was built by Emperor Frederick II in the 13th century to protect townsfolk from invading forces. Standing proud on the waterfront, it was subsequently restored by the Angevins, expanded by the Aragonese in the 15th century and fortified by Charles V in the 16th century. It was later used as a prison in the 18th and 19th centuries before becoming the residence of the royal family in the 1940s after they had fled from Rome.


Roman Column: Once part of a pair (the other fell in 1528), this ancient artifact marks the point where the Appian way (the old Roman road between Rome and Brindisi) finished and travellers continued east. It is also the perfect spot to admire the wonderful views of downtown Brindisi, including the city's magnificent port.


Temple: Located in the heart of Brindisi's old quarter, the impressive San Giovanni al Sepolcro Temple offers visitors a taste of the city's ancient history with some very rare fescoes dating right back to the 12th century. Don't miss the Roman ruins in the temple's basement which are subject to ongoing excavation work.


Archaeological Museum: Displaying a splendid collection of Roman and Greek statues, mosaics, coins, pottery and weapons, the Francesco Ribrezzo Provincial Archaeological Museum is one of the city's top attractions. Don't miss the famous Punta del Serrone bronzes which were salvaged from the bottom of the Adriatic close to the port of Brindisi.
---
Useful links
Wellness Travel Tip - Brindisi Olive Oil Resort