Car hire in Turin – Exploring the Piedmont Region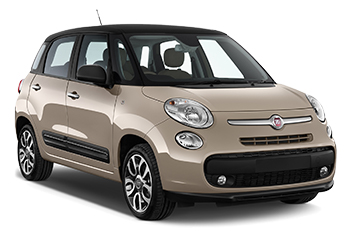 Turin is a wonderfully vibrant city surrounded by mountains in the north-west of Italy, not too far from the French border. The beating heart of the picturesque Piedmont region, it was declared Italy's first capital from 1861 to 1865, after which the status was given to Florence (1865-1871) and then Rome (1871-today). Blessed with an innovative urban grid system, Turin is every tourist's dream and very easy to navigate, even by car. Its wide boulevards and lovely town squares offer the local population a very good quality of life, particularly around Piazza Vittoria, one of the city's social hubs. Don't miss the chance to see inside the world-famous San Giovanni Battista Cathedral to marvel at the sight of the Holy Shroud, a relic from the time of Jesus Christ. Other must-see attractions include the Egyptian Museum (Museo Egizio) housed in an elegant 17th-century palace and the Civic Museum of Ancient Art (Museo Civico d'Arte Antica) with its vast collection of over 60,000 paintings, sculptures and decorative art works from the Byzantine period to the 19th century.
With a car hire in Turin you can venture into the Alps for a hearty lunch of mountain fare or head down to the Ligurian coast to relax on the beach and enjoy some of the freshest fish and seafood dishes in the whole of the Mediterranean. A particular highlight in this part of Italy is the ancient port city of Genoa, famous for its maritime heritage and well-preserved historic centre, part of which is now a UNESCO World Heritage Site. Furthermore, you can take full advantage of the city's strategic access to the Italian Autostrade which connects with a number of top destinations throughout Italy, including Milan which offers world-class shopping, fine dining and many excellent sightseeing opportunities for the most discerning type of visitor. In less than three hours you can also be in the Swiss city of Geneva, a place blessed with one of Europe's most scenic lake-side settings.
Auto Europe provides cheap car hire in over 180 popular destinations worldwide, with more than 24,000 convenient pick-up points from which to choose. By partnering with the most prestigious local, national and international car hire suppliers, we have the largest fleet of vehicles available, from small, manoeuvrable cars to luxurious, high performance vehicles for extended road-trips around the north of Italy. Please call our award-winning rental specialists on +44 123 3225 114 to find out more and discuss all your car hire needs in Turin. We have been offering great prices and the very best service since 1954, so you know you're in the best hands when you rent a car in Turin with Auto Europe. Check out the user ratings and comments posted by some of our previous customers on our Turin car hire reviews page for additional peace of mind before booking.
For more information on renting a vehicle in Turin, click on the car hire related topics listed below:
---
Where to pick up a car hire in Turin
Auto Europe can offer you the best choice of locations for your next car hire in Turin and elsewhere in Italy by working with all the world's top car hire providers. You can collect your vehicle in the heart of the centre and other parts of the city quickly and easily. Besides the many car hire companies operating at Turin Airport, there are several conveniently-located suppliers' offices in other parts of the city, most of which are in close proximity to Turin's top tourist attractions, such as the Palazzo Reale, Borgo Medioevale and the Parco del Valentino. Just make a quick search in our state-of-the-art booking engine to find the best vehicle and the most suitable pick-up point for your trip by keying in the dates after which an interactive map will appear with all the best car hire collection points in Turin.
Turin Airport
Turin International Airport is located a few minutes' drive north of Turin city centre. Numerous airlines operate out of this airport, including Italy's national airline – Alitalia. Other airlines of note are Air France, British Airways, easyjet, KLM, Ryanair and TUI Airways, amongst many others. Together these airlines provide comprehensive air links across Europe, from London Gatwick to the Canary Islands and Warsaw. Serving Turin and the region of Piedmont, the airport is also known as Turin-Caselle Airport and serves around 3 million passengers annually. The main car hire desks are located either in the nearby multi-storey car park and the Arrivals Hall.
Turin Airport (TRN)
Website: aeroportoditorino.it
Address: Strada San Maurizio, 12, 10072 Caselle Torinese Torino, Italy
Telephone: +39 011 567 6361
Turin Porta Nuova Train Station
Handling around 70 million passengers every year, Turin Porta Nuova Train Station is the city's main railway station and the third-busiest in Italy. Positioned right in front of Turin's busy Piazza Carlo Felice, it has numerous rail links, including regular commuter, regional, national and international routes to and from many top European destinations. First opened in 1864, it currently comprises 20 railway lines, along with a modern metro station situated directly underneath. Several car hire companies operate at the station, most notably Sixt and local vehicle rental specialist Maggiore whose offices are located at Via Paolo Sacchi 3 and Via Nizza 2, respectively.
Turin Porta Nuova Train Station
Website: rfi.it
Address: Corso Vittorio Emanuele II 58, 10121 Turin, Italy
Turin Porta Susa Train Station
Built in 1868, Turin Porta Susa Train Station is located in the western part of the city centre. It is the second-busiest mainline station in Turin after Porta Nuova. Three hundred metres long, the station's stylish contemporary structure of glass and steel replaced the original 19th-century building to create an ultra-modern station filled with light. Today it caters for regular regional and nationwide services as well as high-speed TGV trains to and from Paris. A number of prestigious car rental companies such as Hertz (Corso Bolzano, 14i) offer convenient pick-up points in and around the station complex.
Turin Porta Susa Train Station
Website: rfi.it
Address: Corso Bolzano 20, 10121 Turin, Italy
---
Book with the best car hire suppliers in Turin
Auto Europe is a leading international car hire company currently offering a vast selection of convenient pick-up and drop-off locations in 180 different destinations around the world. Thanks to our many years' experience dealing with all the global and local car rental companies, we can offer you the best standard of service and cheapest prices on the market.
Should you require additional information about the car hire companies we work with or their policies, for example out of office pick up or questions regarding age restrictions, our car rental specialists are just a phone call or e-mail away and happy to assist you.
---
Frequently asked questions about renting a car in Turin
This section features the most frequent questions asked by people booking a car hire in Turin. Scroll down for important tips relating to a wide range of essential car hire topics, such as credit cards, coverage, tolls, traffic and much more. If you need any more information, please call our reservations team on +44 123 3225 114 and they will be happy to help you with your reservation and assist you with your travel itinerary.
---
Yes, a credit card in the name of the main driver is a must for anyone intending to rent a car in Turin and all other cities in Italy. This is because the local car hire supplier, whether it's a major international brand such as Hertz or a well-established local company like Maggiore, will need to freeze a specific amount on the card as a security bond in case anything happens to the vehicle during the rental period. If no damage is reported, then the amount is promptly released and the money returned to your account. Please note that neither debit and pre-paid cards nor cash are accepted. It's also worth noting that due to the high value of luxury and premium cars, the local supplier might ask for a second credit card also in the name of the main driver rather than just one.
To check which type of credit card you can use to pick up your vehicle, just click on the blue and white info icon (i) once you have selected your preferred car hire supplier where you will then find all the necessary payment information. For more tips on paying for your cheap car rental in Turin, please consult our credit cards and deposit blog post on the subject.
You are automatically covered when you book a car rental in Turin through the Auto Europe website because all our rates include Collision Damage Waiver (CDW), theft protection, fire insurance and third-party liability. However, it's important to take into account the fact that certain parts of the vehicle might not be included, such as the tyres, roof, etc. so to make sure you are always fully covered we suggest you take advantage of our extremely popular Full Protection policy for a small additional charge, which you can easily add with a single click of the mouse at the time of check-out.
It couldn't be easier to find the necessary car hire coverage details when making a booking online with us. All you need to do is click on the blue and white info icon (i) where all the respective info is located. The same information will also be included in the Terms and Conditions of the car hire voucher sent to you once the booking has been confirmed.
If you need to make a claim, please note that you must pay the car rental supplier first then claim the amount back from Auto Europe. When making a claim, it's essential that you provide all the required documents in order to receive your refund as quickly as possible.
For more information about Auto Europe's coverage policies, please call our rental specialists on +44 123 3225 114 and they will be happy to provide you with all the information you need. Please also read our blog post on the subject, which provides a general overview of the types of car hire coverage available.
Turin's roads are arranged in an organised and logical grid format, so traffic flow within the city is generally not problematic and very easy to navigate. Some major intersections, especially during the morning and late afternoon rush hours, can see some congestion. Also note that if you're considering taking your car rental in Turin into the city centre, restrictions apply in certain traffic areas within the old town - these are known as ZTL. These come into effect at certain times of the day, and you may face a hefty fine if you enter them without authorisation. Fines will be passed on to the car hire company and subsequently forwarded on to you, sometimes with an additional administration charge.
There are around 50,000 parking spaces across 25 parking garages in and around the centre of Turin. This doesn't take into consideration all the added on-street parking spaces available across the city. Car parks are run by Turin's public transport company - GTT. There are also a number of other parking garages not managed by GTT located in the city that provide secure 24-hour parking. On-street parking is only allowed on streets marked with blue parking bays, while yellow parking bays are restricted to public transport and drivers of reduced mobility. Parking passes can be purchased from newsagents, tobacconists, cafés and official parking booths. In areas marked blue, a sign will indicate the fee and time limit for parking. Turin is also currently piloting a programme known as Telepark which allows drivers to pay their parking fees easily with their mobile phone.
Not at certain times of the day. The Central LTZ (Limited Traffic Zone) in Turin's city centre is in force from 7.30-10.30am on weekdays, except for authorised vehicles. It covers the whole of the historic centre and neighbouring areas, including Corso Regina Margherita, Corso San Maurizio, Lungo Po Cadorna, Lungo po Diaz, Corso Cairoli, Corso Vittorio Emanule II, Corso Matteotti, Corso Vittorio Amedeo II and Corso Palestro. Please note that similar LTZ restrictions exist in other parts of the inner city where different rules and times apply. Please consult the official Turin LTZ page for more details.
---
Turin Travel Guide
An elegant and very gracious city, Turin was once the seat of the Savoy dynasty and today offers the curious visitor much to savour from that prosperous period in its long and illustrious history. Capital of the picturesque Piedmont region of north-west Italy, it offers several days of action-packed sightseeing possibilities as well as lots of exciting day-trip potential within easy reach of Turin city centre. Why not share the driving by taking advantage of one of our popular Free Additional Driver offers available on our website.
Best day trips with my car rental in Turin
Though Turin has plenty to see and do, once all the city sightseeing is done we recommend taking your low-cost car hire in Turin further afield into the heart of the surrounding Piedmonte region. From the Alps to the fashion capital of Milan, everything is easily reached due to the area's well-planned motorway infrastructure. Turin is also conveniently located near the Piedmontese wine region – an interesting and relaxing place to explore. We suggest the following list of day-trips during your visit to Turin. For clients wishing to go further, it is also possible to undertake a road-trip and return the car rental in another city with one of our popular one-way car hire options which allow for plenty of extra freedom and flexibility.
Piedmontese Wine Region: Located just south of Turin is the wine region of Langhe. Famous for its red wines, Barolo wine is by far the most sought-after in the area. The region has many sloping vineyards and renowned wine producers, along with dozens of small historic towns to visit, such as La Morra. Getting here is around an hour's drive from Turin and the drive will take you through some of Piedmonte's most beautiful landscapes, towns and mountain passes.
The Alps: It is hard to avoid such an iconic mountain range. Imposing itself on the local landscape, visiting the Alps should always feature high on your list of day-trips. From Turin you can easily see the snow-capped peaks which draw in thousands of skiers during the winter season. Perfect for escaping the heat of Turin in the peak summer months, many visitors tend to explore the small towns and charming hamlets located in the foothills of the Alps. Reaching beautiful Les Granges de la Vallee Etroite, for example, is only one hour and forty minutes away by car.
Milan: One of the fashion capitals of the world, in just under two hours by car you can be in the magnificent city of Milan. Explore the famous streets of Milan, visit the Leonardo da Vinci Museum, enjoy the city's many famous sights from the top of the Duomo or go shopping in the famous Galleria Vittorio Emanuella II Arcade. Milan is also home to the Italian Stock Exchange, the La Scala Opera House and some of the most mouth-watering ice-cream to be found in Italy!
Sacra di San Michele: Dedicated to Saint Michael, the Sacra di San Michele consists of a network of abbeys and is located at the top of a mountain peak. This ruined abbey not only has beautiful architecture and religious significance, the view from the cliff-top over the Susa River and valley is one not to be missed. It'll take you around 45 minutes by car from Turin and once there, you can either drive up to the abbey or take a leisurely hike on its mant scenic mountain trails.
What to do in Turin
Italy is regarded as one of the most culturally-rich and historic countries in Europe, and Turin is no exception. Its beautiful cobbled streets, age-old religious structures and interesting museums draw in thousands of visitors every year. Home to the Italian motoring industry – it makes perfect sense to rent a car in Turin to make the most of your stay. With a perfectly laid-out road system, the city is easy to drive around and often more economically viable than some of Italy's other big cities. Please read our Italy Driving Information page for tips and advice on getting around Turin and the rest of the country by car. We recommend visiting the following places for a real feel of what this magnificent city has in store for you.
National Automobile Museum: With a collection of over 200 very rare cars, Turin's excellent Museo Nazionale dell'Automobile is a major attraction and a big draw for motoring enthusiasts from all the world. Covering three floors, it has its own library, documentation centre, bookshop and auditorium. The collection features the first-ever Italian cars - a Bernardi from 1896 and a Fiat from 1899. Other highlights include a Rolls Royce Silver Ghost from 1914 and racing cars by Ferrari and Alfa Romeo.


Santuario Basilica La Consolata: Hidden away down a tiny street, the Santuario Basilica La Consolata is a must-see for visitors to Turin. The building successfully mixes three architectural styles – Romanesque, Baroque and Neoclassical eras - a thrill for any fan of classic religious architecture. Constructed wholly of rare marble, the interior has amazing artwork full of intricate details. Allow for at least a couple of hours to fully enjoy what this complex building has to offer.


Porta Palazzo Market: If you want to truly experience any big city, just spend some time at the local market. Located near the city's most famous square, the Porta Palazzo Market is a case in point and provides colourful stalls, traditional stores and magnificent pavilions. This historic market has everything you'd expect together with plenty of tourist appeal and social vibrancy. From Piedmontese cuisine, exotic fruits, fresh fish, meat, cheese, bread and a large array of wonderful spices, you can immerse yourself in the hustle and bustle of this wonderful market, with chatty stall keepers and entertaining locals.


Piazza San Carlo: Designed by Carlo di Castellamonte in 1642, Piazza San Carlo is a picture-postcard square in the heart of the city centre. Its centrepiece is the striking equestrian statue of Emanuele Filiberto (known to all as El Caval èd brons), a masterpiece sculpted by Carlo Marocchetti in 1838. The beautiful porticoed buildings surrounding the square are lined with bars, cafés, boutique and eateries making it the ideal place for a meal or a spot of people-watching before heading for the next sight.


Juventus Stadium: Turin's home of football – Juventus is the city's top football team and one of the most iconic clubs in the world. Consider visiting the stadium on match day and experience a truly festive atmosphere in the presence of the many friendly and lively home supporters. Not only will you be mesmerised by the beauty of the stadium, but for a little bit of extra money you can book a guided tour of the museum and stadium during which you'll see plenty of trophies and plenty of interesting football trivia.
---
Useful links