Car hire in Martinique – Explore the heart of the Caribbean archipelago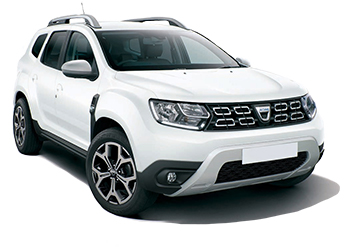 The stunning Caribbean island of Martinique, an insular region of France, part of the Lesser Antilles or the Windward Islands as they are also known, is a luxurious, yet surprisingly affordable holiday destination in the West Indies that offers you as a traveller 1,080 km² of stunning landscapes and activities to enjoy all year round. With the help of Auto Europe, you can start planning your Caribbean holiday adventure today!
With a car hire in Martinique you are able to discover the beautiful and lush tropical forest that covers the northern parts of the island and enjoy activities such as hiking, horseback riding and canoeing, while the southern parts offer the perfect vacation spot for those looking to relax on splendid white-sand beaches lined with coconut trees, like the charming seaside resort of Sainte Anne. Fans of water-sport should head to the town of Le Marin with plenty of activities on offer, including kite surfing, diving, jet skiing, or kayaking.
The island has a rich cultural heritage, expressed particularly in its delightful cuisine which is mixing elements of African, French, Carib Amerindian and Indian subcontinental traditions, but is also expressed in its diverse handicrafts and in the music of the island. Spend a day in the vibrant capital city of Fort-de-France, in fact the biggest city in the West Indies, and take a stroll through its lively and colourful markets and neighbourhoods and sample some local delicacies like Colombo (a unique curry) or some Martiniquan cakes and desserts.
Renting a car in Martinique is the optimal way to explore all that this wonderful vacation hot-spot has on offer, and should you have any questions about getting around the island, then please do not hesitate to contact our rental specialists on +44 123 3225 11. They are on duty seven days a week to give you the very best advice about booking a suitable car rental, including all of your travel plans. Have a read of our car hire reviews in Martinique to see what other customers have said about our car rental service on the island.
For more information on renting a vehicle in Martinique, click on the car hire related topics listed below:
Where to Pick up a Car Hire in Martinique
Thanks to our extensive partnerships with global and national car hire suppliers across the world, Auto Europe can offer you convenient pick-up locations throughout the Caribbean island, including the main town of Fort-de-France and its airport, as well as Trois Ilets, Le Marin and Sainte Anne, and always to the best and most affordable prices. In fact, if you happen to find a better price elsewhere, then we will match it with our Best Price Guarantee.
Finding the optimal car and the perfect pick-up location for your trip couldn't be easier on our website. Here you can select your pick-up and drop-off locations along with the dates of your required rental period. In a few seconds you'll get a list of prices from the various car rental companies operating at your chosen destination in Martinique, thus giving you the chance to make a full comparison before confirming the booking, but always with the added convenience of being able to cancel the reservation up to 48 hours before the time of pick-up!
To help make your trip even more seamless and enjoyable, we have gathered all the information you'll need for a stress-free pick-up, including advice on what to do should your plane arrive late in Martinique, in an informative post.
Compare Car Hire Rates at the Most Popular Destinations in Martinique
Book with the Best Car Hire Suppliers in Martinique
One of the main reasons why Auto Europe can offer you the best deals on car hire in Martinique is our long-standing collaborations with internationally-recognised car rental brands such as Avis, Enterprise and Thrifty as well as the added advantage of many reliable, locally based suppliers like Rent a Car and Jumbo Car.
This means that our dedicated team of rental specialist can help you tailor your car hire experience to suit your needs, regardless if you are looking for advice on which vehicle category best suits your trip, to finding the best weekend deal.
Therefore, should you have any doubts or require further information about Martinique or which supplier to choose on the Auto Europe website, then please do not hesitate to contact our award-winning rental agents by phone or e-mail and they will help provide details on any given subject, such as opening times for the local car hire supplier desks, out-of-hours drop-box information, details on our latest special offers, or advice on coverage.
---
Frequently Asked Questions about Renting a Car in Martinique
Renting a car, but above all, driving a rental in a new country might be a daunting experience. Because of this we have tried to gather and answer any questions you might have relating to the full car hire process. Below follows a list of questions that our clients ask when renting a car in Martinique, including advice on age restrictions, licence requirements, rental insurance and coverage to local driving regulations. Select your topic of interest below and click on the link to access the information you want. Alternatively, our rental agents are on hand 7 days a week, per telephone and email, to help resolve any issues you might have prior to making your booking.
---
You must be at least 21 years of age and have held your licence for a minimum of 1 year to be able to rent a car in Martinique. Please be aware that drivers under the age of 26 might incur a Young Driver Surcharge that is paid to the local supplier at the time of pick-up. This fee varies from supplier to supplier but exact information can always be found under the blue coloured 'Rate Details' tab when carrying out a search on the Auto Europe booking engine or on the reservations voucher you receive once your booking is confirmed.
However, the age requirements can vary from supplier to supplier, depending on chosen destination, car category and supplier and therefore we always advice first-time renters and drivers under the age of 26 to consult the full Terms and Conditions when searching for car hire deals on our booking engine, or to contact our reservations team for more details.
Yes, so called domestic one-way hires are available when renting a vehicle in Martinique. As an example, this means that you are able to pick-up your car in Fort-de-France and then drop it off in Lamentin. International one-ways or travel outside of the island is however, not permitted.
Please also be aware that a minimum hire duration may apply when booking a one-way rental (usually a minimum of 1 day) and that a one-way fee may incur. This fee is determined by the supplier and might therefore differ for the same given pick-up and drop-off location. For this reason, we advise that you compare the conditions for the one-way hire on our booking engine. The fee is always clearly indicated on the search results below the car rate and we will also communicate said fee on your reservations voucher once the booking is completed. Auto Europe does not collect or profit from this fee in any way, but to us it is very important to inform our clients of all fees in order for them to make the best choice when comparing their car hire options.
Yes, I order to pick-up your car rental in Martinique, you will need a valid credit card, in the primary driver's name, with sufficient funding on it. This comes as a surprise to many as you are able to choose multiple payment methods to pay for your booking on the Auto Europe website, among them debit and credit card.
The reason that you will need a credit card is simply that the local supplier will need it in order to block a specific amount on your card, which is held as a security bond in case the vehicle is returned with any damage caused during the rental period. If no damage is reported, then the amount is released and the money promptly returned. Accepted credits in Martinique include, Visa, Mastercard, Diners and American Express.
Compared to many other Caribbean islands, driving on Martinique is a pleasure due to its excellent road conditions. As the islands is an insular region of France, the road regulations adhere to the same standards as most countries within the European Union, with the only difference to the UK being that cars are driven on the right-hand-side of the road.
However, with this said, driving at night, especially in rural and mountain areas should be avoided if possible. At night many people in small towns and rural areas gather along the sides of the road, often dressed in dark clothing and with poor street lighting, as well as mopeds being ridden without lights, meaning drivers will need to exercise extra caution and be careful not to drive so fast they cannot stop or avoid people or objects along the side of the road. In the Martinique Mountains you will also find plenty of narrow roads and sharp turns that are best to try and manoeuvre in broad daylight.
Always make sure that you adhere to the local speed limits which are 50 km/h in towns, 90 km/h on open roads and 110 km/h on the motorway. Especially so since the island has a lot of speed cameras, both fixed and mobile, dotted around, collecting thousands of fines each year. Should you be stopped by a mobile unit, you'll receive a ticket. If caught on a fixed camera, the ticket will be sent to the registered address of the vehicle – if this is the rental company, they will forward on the ticket. It is also worth to keep in mind that most suppliers will also charge you an administrative fee on top of the speeding fine for the handling of said fine.
If you are planning on bringing your children with you on your trip to Martinique, then please be aware that all children under the age of 12 must travel in the back of the car and that children under the age of six must be seated in an appropriate seating system. Please consult our child seat guide and tell us your requirements when making your reservation, ensuring that the supplier can fit the correct seating to the vehicle prior to your arrival.
The maximum permitted blood alcohol level is 50mg per 100ml of blood, or 0.05% which is less than in England and Wales. We never recommend the intake of alcohol when driving, especially at night or when driving in an unknown town or area. It is also illegal to talk or text on a mobile phone on Martinique while driving, unless you have a hands-free kit.
No, there are currently no toll roads on Martinique.
All rentals reserved through the Auto Europe booking engine comes with our so-called basic rate, meaning you are automatically covered with Collision Damage Waiver (CDW), Theft Protection, Fire Insurance and Third-party Liability. Please note that CDW does not cover any damage to tyres, glass, exterior mirrors, underside, interior, roof, engine, damage to the locks and loss of the vehicle's keys. For this Auto Europe can offer our Full Protection product, our most comprehensive car hire coverage for drivers looking for total peace of mind whilst travelling around Martinique.
Having CDW insurance means that the car rental supplier waives the right to take money from you if the car is damaged. Importantly, it covers most of the car if you are in a collision and significantly reduces the deductibles in the case of an accident or if the car is stolen. Alternatively, you can choose to purchase CDW insurance directly from the supplier at the time of pick-up, but you should bear in mind that this is often more expensive and that Auto Europe cannot refund any locally-bought insurance charges or fees, even if the policy proves to be surplus to your requirements.
All details regarding coverage and insurance can is easily accessible on our booking engine when searching for the best car rental deals in Martinique. Just click on the Rate Details --> Additional Information button on the search results and you can find data relating to the amount of CDW deductible, theft insurance deductible and liability insurance, with prices subject to location, rental duration, car category and supplier.
Because the topic of car hire coverage and insurance policies can be a complex issue for less experienced travellers, we suggest that you take a look at our dedicated page, outlining all the different coverage options.
Yes, you can use your UK driving licence to pick-up a car hire in Martinique, but please bear in mind that a stay of more than 20 days will require you to provide the supplier with an International Driving Permit (IDP). If you are planning a stay of less than 20 days, then the renter and all approved additional drivers must be able to present a full, valid driving licence in the Roman Alphabet. An IDP is also required for driving licences printed in the non-Roman Alphabet. An international driving permit can be requested from the Post Office up to three months in advance and costs around 5.50 GBP. To apply for an IDP you must be a minimum of 18 years of age and you will need a passport photo, a copy of your full driving licence, a photocopy of your passport and a self-addressed envelope.
Yes, it is possible to add an additional driver to your rental car in Martinique. This is normally subject to an extra charge, known as an 'Additional Driver's Fee'. With some suppliers this fee is already included in the price, while others will charge you a daily fee at the time of pick-up. In any case, all additional driver's must always be registered on the rental agreement or else they will be voided from the insurance coverage, making them liable for the total amount of any damages caused in the event of an accident or in the event of theft.
By looking out for the green-coloured Free: Additional Driver message when making your reservation on the Auto Europe website you can avoid this fee.
Thanks to our regular promotion deals, including our Free Additional Driver Offers, you can also make substantial savings for your trip, meaning that you won't have to worry about any extra costs when picking up your car.
Generally, travel by ferry will need to be pre-authorised by Auto Europe and the supplier in advance of your trip. You should also be aware that taking your car hire on a ferry may incur extra fees due to insurance issues.
Therefore, should you wish to visit the neighbouring islands of Dominica, St. Lucia and Guadeloupe, we advise that you contact our rental specialist by phone or email and they will be happy to deal with your request before heading off on your adventure in Martinique.
---
Additional Vehicle Rental Options in Martinique
One of the great advantages of Auto Europe, besides our friendly and service minded reservations team and our great rates, is our large option of suitable vehicles available when finding your best deals on car hire in Martinique. For families on the go our Large and Intermediate categories offers plenty of leg space for the whole family, as well as the added bonus of a big boot for all of your belongings. Travellers headed out to the mountainous parts of Martinique should opt for a sturdier car from the SUV category, whereas a compact car might be perfect for the couple on honeymoon, attempting a road trip around the beautiful island.
| | |
| --- | --- |
| | |
Luxury Car Hire Martinique - Cruise along the eastern shores of the island in a convertible VW Beetle, breeze in your hair, the smell of cinnamon, clove, vanilla and nutmeg all around you and the waves of the Atlantic Ocean washing against the waterfront, and head west towards Les Trois-Îlets and dip your feet in the Caribbean Sea. With a vehicle from our Luxury category, you will truly get the driving experience of a lifetime.
SUV Hire Martinique - roads are overall of a very high standard on the island, albeit the terrain is overall quite hilly and often mountainous, so an SUV vehicle is a preferable choice for the adventurer among us, hiking up the Carbet Mountains or taking on the Route de la Trace where the road will take you through rainforest, up the sides of volcanoes and along stunning coastal roads.
---
Useful links
Travel Inspiration and Information for Your Trip to Martinique