Car hire in Kefalonia – Exploring the Island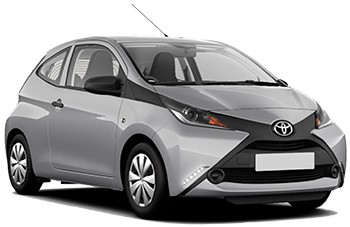 The striking island of Kefalonia (Cephalonia) is the largest of the Greek Ionian islands and the sixth largest in the country. Located in the Ionian Sea, Kefalonia offers up beautiful sandy beaches, iconic rocky limestone cliffs and picturesque harbours. With a car hire in Kefalonia you'll have no trouble discovering the many attractions this magical island has to offer. Chief among these is its beautiful capital city, Argostoli, a lovely town perched on a hillside overlooking the bay which is for many the main focal point of the island.
Situated just 30 miles off the west coast of mainland Greece, Kefalonia's other highlights include the picturesque seaside town of Assos on the spectacular Erissos Peninsula and the pretty little fishing village of Fiskard at the northern tip of the island. Another must is a visit to the underground lake inside Melissáni Cave, without doubt one of Greece's most incredible natural wonders, followed by a few hours' relaxation on Myrtos Beach, one of the most photographed in Europe.
Auto Europe is one of the world's leading car hire companies with 24,000-plus pick-up locations in over 180 global destinations. We offer an exhaustive range of options for a cheap car rental in Keflavik, from Mini, Econony and Mid-size cars for a day or two's sightseeing in the capital Argostoli to sumptuous SUVs for a comfortable road-trip around the island.
Booking through our state-of-the-art search engine means saving time and money, because it only takes a few of seconds and we'll offer you the best deals on the market. For added peace of mind, please don't forget to take a look at our Kefalonia car hire reviews page to see the user ratings and comments posted by some of Auto Europe's previous customers on the island. Please give our rental specialists a quick call on +44 123 3225 114 and they will be happy to help you with your reservation and find you the best deal.
For more information on renting a vehicle in Kefalonia, click on the car hire related topics listed below:
---
Where to pick up a car hire in Kefalonia
By working with all the industry's leading car rental suppliers, Auto Europe can offer you an extensive selection of locations on the peaceful island of Kefalonia, meaning that you can pick up your vehicle at the airport or in the heart of Argostoli's ancient city centre and be on your way in immediately.
To help you make the correct choice, our high-tech booking engine allows you to do an extensive search to find the best vehicle and the most suitable pick-up point for your trip. Once you've keyed in your dates, an interactive map will appear marking all the available locations for cheap car hire in Kefalonia.
Kefalonia Airport
Kefalonia International Airport is the only airport on the island. It is located just over 6 miles from the islands largest city Argostoli, which is also the capital. The airport welcomes in around 400,000 annual visitors, mainly during the peak season summer months. The airport is modern, and consists of only one terminal. Although modest by nature, it does have all the necessary necessities one would expect from an international airport. Flights generally are to Athens, however, there also exist numerous other air routes across Europe and specific charter flights during peak-season. Finding the desk of your chosen car hire company at Kefalonia Airport is easy due to the fact that most of the suppliers are located either inside the Arrivals Hall just after baggage-reclaim or next to the main pick-up car park a short walk from the terminal's main exit.
Kefalonia Airport (EFL)
Website: efl-airport.gr
Address: Kefalonia 281 00, Greece
Telephone: +30 267 102 9900
---
Book with the best car hire suppliers in Kefalonia
Auto Europe is the driving force of the international car hire industry and offers a large selection of convenient pick-up/drop-off points in more than 180 popular travel destinations all over the world. Thanks to our many years' experience (over 65 in all) dealing with all the global and local car rental companies, we can offer you the best standard of service and cheapest prices on the market. Auto Europe is also proud to work with all the top national companies such as Green Motion, Auto Union, Abbycar and Exer.
Should you require additional information about the car hire companies we work with or their policies, for example out of office pick up or questions regarding age restrictions, our car rental specialists are just a phone call or e-mail away and happy to assist you.
---
Frequently asked questions about renting a car in Kefalonia
This section features the most frequent questions asked by people booking a car hire in Kefalonia. Scroll down for important tips relating to a wide range of essential car hire topics, such as credit cards, coverage, parking, traffic and much more. If you need any more information, please call our reservations team on +44 123 3225 114 and they will be happy to help you with your reservation and assist you with your travel itinerary.
---
Yes. A pre-paid or debit card wil not be enough when you arrive to collect your car hire in Kefalonia because the local supplier will always require a credit card on which to hold a deposit against the value of the vehicle in case of damage or theft. This deposit will be released to you once you have returned the vehicle at the end of your rental, assuming it is in the same condition as when it left the pick-up point. Please make sure the supplier checks the vehicle and signs it off as in acceptable condition before you leave the car rental company's premises.
You also need to make sure that credit card is in the name of the primary driver stated on the rental agreement. For a standard hire, only one credit card is required but for a luxury car hire two credit cards are sometimes requested (ie Visa, Mastercard, Diners or American Express. You can easily check which type of card will be accepted for your low-cost car rental in Kefalonia on the Auto Europe website. Card types and all other credit card-related information can easily be found on the Auto Europe website simply by making a quick search in the booking engine. Just click on the blue Rate Details button to gain access to the Supplier Payment Policy where you'll find all the info you need relating to your low-cost car rental in Kefalonia. Please take a look at our comprehensive guide to credit cards in our travel blog.
For more information, please check our related blog post to find out the six most important things to know about credit cards and deposits when planning your next trip to the lovely Greek island of Kefalonia.
All the prices quoted on the Auto Europe website include the minimum amount of legally-required car hire coverage for Kefalonia and other popular destinations in Greece. This includes Liability Insurance, Theft Protection (TP) and Collision Damage Waiver (CDW) – which may or may not require an excess. Please note that CDW does not cover damage to all parts of the vehicle; for this you will require our full protection cover for a small additional charge, which you can purchase simply by checking the appropriate box at the time of check-out. Please consult our complete guide to car insurance for more information.
Full details about coverage fees, CDW and TP deductibles, Liability Insurance, etc. can be found on the Auto Europe website in the Additional Information section, which you can access by clicking on the blue Rate Details button after making a search in our booking engine. The same information is also included in the Terms and Conditions once the booking is confirmed.
Please be aware that staff at the local car rental supplier in Kefalona might also try to sell you their insurance during the pick-up process. This is completely optional and most probably won't be neccesary, especially if you have already purchased Auto Europe's excellent Full Protection cover prior to your trip. It's important to remember that Auto Europe cannot refund you the money for any insurance you sign for directly with the supplier, including locally-purchased Personal Accident Insurance, Personal Effects Coverage, Super CDW, Seguro Relax, Roadside Assistance, etc.
Traffic congestion on the island isn't overly problematic – given its mountainous terrain and busy summer months. Rural roads see less road traffic, however, the Argostoli as the largest city on the island can sometimes experience congestion. However, this is mainly along its harbour front and old town. Other points to consider in terms of traffic congestion are popular tourist resorts and many of its beaches during high-season – many of which are only accessible on foot or by a very narrow road. Roads on the island are narrow and can be hazardous, but getting around the whole island shouldn't been too problematic if you take care. In as little as two hours, you can cross the whole island. In addition, you might also like to visit our Greece driving guide for lots of useful information relating to getting around the island by car.
In theory you can park your car rental in Kefalonia anywhere, with minimum restrictions applied across the island. On-street parking is free and permitted, although you should always be conscience whether or not you are blocking the road. When parking you should also take into consideration whether or not the space is designated for disabled drivers – often a sign is present. Along the harbour of Argostoli, street parking is paid for with tickets available at the local kiosk. Resorts have their own car parks which are free for guests. Overall though parking is not a problem on the island.
Yes. Some local suppliers will permit you to travel by ferry to some of the other Greek islands, most notably Auto Union, Abby Car, Europcar, Exer, Enterprise and National. To do this, you must get written permission in advance and you will be required to purchase additional insurance as cover for any eventualities during your excursion. Your intention to visit another island such as Corfu needs to be noted at time of booking and any travel outside of Greece is strictly not permitted.
---
Kefalonia Travel Guide
With its breathtaking natural scenery, lush forests, spectacular mountain ranges and high cliffs dropping down to the turquoise-coloured sea, Kefalonia is the ideal destination for a relaxing holiday at any time of the year. Its towns are peaceful, friendly and compact enough to see all the sights in a few hours before moving on to the next attraction with your low-priced car hire in Kefalonia. Check out some of our suggestions for an enjoyable visit to this stunning Greek island with family or friends. Why not share the driving with one of our popular Free Additional Driver offers and/or take advantage of an Auto Europe one-way car hire by picking up your vehicle in one place and dropping it off in another.
Best day trips with my car rental in Kefalonia
The island can be easily crossed by vehicle in as little as two hours, making it the perfect destination should you wish to rent a car in Kefalonia and go on an affordable day-trip with Auto Europe. All the resorts, sandy beaches, caves, national parks and historical points of interest can be reached without too much stress or effort. Near Kefalonia are other Ionian islands that can also be reached by ferry, although you aren't allowed to take your hired car onto a ferry, nevertheless, you may park up and board a ferry for a local day trip to another Greek island, such as Corfu. We recommend the following day trips during your visit to Kefalonia:
Drogorati Cave: Located near Sami, these wonderful natural caves are a true marvel and an absolute joy to explore. Temperatures inside the cave can be a pleasant 18C during the summer months, which makes them the perfect place to escape the blistering high-season heat. The cave was totally cut off until an earthquake in the 18th Century brought them to light. It wasn't until the 1960s that the caves started to be used for visitors. Concerts are often held within the main chamber, known as the Chamber of Exaltation.
Ithaca: Catch a ferry from Sami to the island of Ithaca. This short trip will be more than worthwhile once you see just how beautiful this small island is. Known as the home to the mythological Odysseus – you can either hire a small boat and explore the islands shoreline or opt for some hiking along its many coastal paths. We would recommend heading to the Kathara and Pernarakia Monasteries which provide plenty of historical interest and exceptional sea views.
Kaminia Beach: If you love turtles, then you'll love Kaminia Beach. This beautiful sandy beach is home to many nesting grounds. The actual sites are sign-posted and great care should therefore be taken not to disturb them. As Kefalonia's largest beach, there is plenty of room for you to spread out things and relax for a few hours. The beach itself has three beach bars where you can enjoy a bite to eat or a refreshing drink. The water is warm and relatively calm, making it the ideal seaside retreat for families with young children.
Melissani Cave: A magical place to visit and very beautiful especially at midday when the sun is at its highest point. Malissani Cave contains an underground lake with glistening blue water, which is fueled by the bright sunshine that beams through a hole in the caves ceiling. It is said that the mythological nymph Melissani drowned in this very cave when she was rejected by the God Pan. Access to the cave is via a rowing boat with a knowledgeable guide to keep you captivated along the way.
What to do in Kefalonia
Exploring the island isn't too difficult when you decide to rent a car in Kefalonia. The freedom to drive anywhere you want allows you to discover Kefalonia piece-by-piece – from its historical sites, pretty sandy beaches and cultural delights, to enjoying some culinary Greek wonders at a local restaurant. This Ionian island is perfect for all types of travellers, including hikers and those seeking outside activities due to its warm Mediterranean climate, national parks and mesmerising caves – you'll have plenty of enjoy. We would recommend visiting the following during your trip:
Petani Beach: If you enjoy snorkeling then consider visiting Petani Beach whilst in Kefalonia. Reaching the shore isn't for the faint hearted however, with a few bendy roads to transgress all the way down, make sure you take extra care on the road. Once there, you'll be greeted by a beautiful sandy beach – sprinkled with cobbles – and overlooked by a wonderful limestone cliff. The water is warm, pristinely clear and great for swimming in.


Mount Aenos: Located within a national park, consider heading up Mount Aenos – the islands highest peak. Rising up just over 1,500 metres, once at the top you'll be glad you made the effort. With magical views across the sea, you'll be able to view the other Ionian Islands and the Peloponnese Peninsula. Ideal for hiking enthusiasts, there are several hiking trails that will guide you all the way up to the summit.


Argostoli Harbour: If you are looking for some entertainment and be surrounded by beautiful scenery, consider visiting Argostoli Harbour. Ideal for leisurely strolls, grab a bite to eat in a local restaurant, or relax and watch the world go by in a coffee house. A great place to view the sunrise from, this harbor is a bustle of activity when the morning fishing boats unload their catch. The promenade is beautifully maintained in a traditional manner, and boasts gas lit lanterns along its quayside.


Agios Gerasimos Monastery: Founded in the 16th Century, this monastery is dedicated to the island's patron saint – St. Gerasimos. It is thought that he himself lived on site within a cave that is accessed via the church which was built on its location. The church is beautifully designed with depictions of saints, scenes from the bible, prophets and so forth. During your visit you are also able to visit the mummified body of the patron saint himself. Held within a silver reliquary, it is sometimes displayed during local festivals.


Agios Georgios Castle: Constructed in the 12th Century by the Byzantines, the ruins of Agios Georgios Castle are a must see. Sited just southeast of Argostoli, the castle overlooks the city and Ionian Sea. Much of the remaining parts of the castle were built in the 16th Century when the Venetians managed to overcome the Ottoman's short lived invasion. You can explore the citadel and make out some ancient Venetian coat-of-arms carved into the stone walls. Towards the south you'll also have splendid views over local vineyards and olive groves.
---
Useful links