Car hire in Chania – Exploring Crete on Four Wheels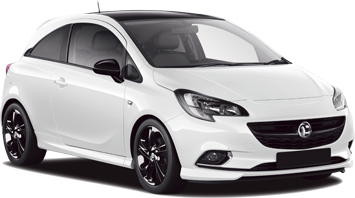 Once the ancient capital of the Greek island of Crete, Chania is a lovely old port city backed by the beautiful White Mountains nestling idyllically beside the calm turqoise waters of the Aegean Sea. The exquisite architecture of its historic quarter is a rich legacy of the four and a half centuries Chania and the rest of the island spent under Venetian rule, from 1204-1645. Despite Heraklion now being the capital, Chania is by far the island's most evocative city and its location near the north-western corner of Crete is perfect for visitors looking to discover Crete's most prized tourist attractions.
Most newcomers head for the city's gorgeous Old Town set within the remains of Chania's original 16th-century walls. This extended labyrinth of charming cobblestone streets and ancient alleways is the ideal place for a relaxing meal or a refreshing drink before shopping for souvenirs in the many small boutiques offering locally-made products for sale. After a leisurely stroll down to the nearby port district, make sure you drop in on the Municipal Market to sample some of its fresh seasonal produce and to buy more gifts such as the famous localy-made Cretan cheese and honey for friends and family back home. With well over 1,000 kilometres of golden sandy coastline, the picture-book island of Crete is a world to discover on four wheels at any time of the year.
With a car hire in Chania you can visit Rethymnon, Heraklion and Agios Nikoloas on the north coast before crossing the island for a traditional Greek lunch or dinner in a little fishing village on the remote south coast less than an hour's drive away. The island's mountainous interior is also perfect for an exhilarating road-trip through pretty whitewashed villages accessible via a network of well-maintained roads and motorways.
Visiting Chania and the rest of Crete with Auto Europe is possible in a few simple steps using our high-tech booking engine. You can book online quickly and easily or call our award-winning rental specialists on +441233225114 and tey will hapily find you the cheapest deal for your next low-cost car rental in Chania. You can also find out what some of our previous customers thought of their car hire experience by checking out their user ratings and comments they posted on our Chania car hire reviews page.
For more information on renting a vehicle in Chania, click on the car hire related topics listed below:
---
Where to pick up a car hire in Chania
Auto Europe can offer you a wide choice of locations in and around Chania and the rest of the island, including Chania Airport, Souda Port and other convenient pick-up points. In a few clicks of the mouse we'll be able to offer you the cheapest deal on the market. Just make a quick search in our state-of-the-art booking engine and an interactive map can be toggled with a good selection of options for your next cheap car hire in Chania.
Chania Airport
Located near Souda Bay on the Akrotiri Peninsula, Chania Airport is the main gateway to the western side of the island of Crete. Situated just 15 km (9 miles) north-east of the town centre, it is a modern international airport with a good range of on-site passenger amenities. The airport caters mostly for seasonal flights from a number of important European cities from spring through autumn, plus it is accessible from most parts of the world via the Greek capital, Athens. Most of the world's leading car hire suppliers such as Avis, Budget, Alamo, Enterprise and National have their desks located in the Arrivals Hall following baggage-reclaim.
Chania Airport (CHQ)
Website: chq-airport.gr
Address: National Road, EO Aerodromiou Soudas, Chania 731 00, Greece
Telephone: +30 2821 083800
---
Book with the best car hire suppliers in Chania
We are a top international car rental company with a comprehensive choice of convenient pick-up/drop-off locations in more than 180 popular destinations worldwide. Thanks to our long experience of dealing directly with all the top global, national and regional car rental companies, we have been able to offer our many customers the best standard of service and cheapest prices on the market since 1954.
Should you require additional information about the car hire companies we work with or their policies, for example out of office pick up or questions regarding age restrictions, our car rental specialists are just a phone call or e-mail away and happy to assist you.
---
Frequently asked questions about renting a car in Chania
This section features the most frequent questions asked by people booking a cheap car hire in Chania. Scroll down for important tips relating to a wide range of essential car hire topics, such as credit cards, coverage, tolls, traffic and much more. If you need any more information, please call our reservations team on +44 123 3225 114 and they will be happy to help you with your reservation and assist you with your travel itinerary.
---
Yes. A valid credit card in the name primary driver is always a prerequisite when you rent a car in Chania because the local supplier will need to hold a deposit on it, which will be duly released once the car has been returned undamaged. For a standard hire only one credit card is required, but for a luxury car hire you might find that two credit cards will be requested (ie Visa, Mastercard, Diners and American Express). It's important to make sure that the supplier checks the vehicle and signs it off as OK before you leave! Card types and other related info can be confirmed on the Auto Europe website in the Supplier Payment Policy section, which is accessed by clicking the blue +Rate Details button. It is important to confirm that you have enough funds on your credit card for the deposit amount to be held. Please take a look at our guides on credit cards and credit cards and deposit for further information.
All the car hire prices quoted on the Auto Europe website include the minimum legally-required amount of car hire coverage for anyone planning to drive a car hire in Chania and other parts of Crete, comprising Liability Insurance, Theft Protection (TP) and Collision Damage Waiver (CDW) either with or without excess. CDW does not cover everything, however, so it's wise to purchase additional coverage in the form of our low-cost Full Protection policy for full peace of mind. Coverage fees, CDW and TP deductibles and Liability Insurance, can all be consulted on the Auto Europe website; just click the Rate Details button after making a search under "Additional Information" contained in "Rate Details", this information will also be contained within the terms and conditions.
You might find that some car rental suppliers in the Chania area will try to offer you additional insurance when you arrive to collect your vehicle, which is entirely optional and normally surplus to your requirement, especially if you have already purchased Auto Europe's popular Full Protection cover. Please remember that Auto Europe will not be able to give you a refund for any insurance you sign up to directly with the supplier such as Personal Accident Insurance, Personal Effects Coverage, Super CDW, Seguro Relax, Roadside Assistance etc.
If you need to make a claim, please note that you must pay the car rental supplier first then claim the amount back from Auto Europe. When making a claim, it's essential that you provide all the required documents in order to receive your refund as quickly as possible.
Traffic in Chania can get busy during the summer months when the town sees an increased number of tourists. Pay attention to the local speed limits and be extra careful as some road signs are hidden behind trees and bushes if you are driving near the city. Also bear in mind that Chania is the second-largest city on the island (after Heraklion) and traffic-congestion is commonplace in certain parts of the city. Bear in mind that some streets are narrow (it's a very old city) and some of the local drivers have adopted bad driving habits and do not respect road rules and regulations, so drive extra carefully!
Chania has two large car parks for those looking for a suitable place to park their cheap car rental in Chania, which are free of charge and located between Chania's large fortress and the sea. Street parking in side streets is another good option, but finding a space for your car in the height of the summer season may be difficult, especially during the morning and evening weekday rush-hours. For more free short-stay parking possibilities, try the supermarket car parks or Chania's football stadium car park. It's also worth noting that several hundred short- and long-term parking spaces are located immediately outside the terminal building at Chania Airport. Operating 24/7 (note that the first 20 minutes are free), the main car park is situated less than a minute's walk from the exit.
Only with some car hire suppliers. For instance, travel from Chania by car ferry is not permitted with Green Motion and Budget, although Carwiz, Auto Union, National, Exer and Enterprise will allow ferry travel subject to written authorisation and the purchase of additional insurance (intention to travel must be noted at time of booking). Abbycar also allows travel by ferry but the driver's intention to do so must be formally requested, quoted (fees may apply) and confirmed by the local supplier prior to travel. Please note that the vehicle will not covered by insurance whilst on the ferry and the customer is liable for any costs associated with getting the vehicle back to the rental station in the case of accident or breakdown.
---
Chania Travel Guide
With a history stretching back several centuries, the charming town of Chania is considered by many to be one of the most interesting tourist destinations in Greece. Attracting visitors all year round, it is famous for its Venetian Harbour which today is a hive of activity with dozens of cafés and restaurants serving the freshest fish and seafood dishes in the Mediterranean. It's worth considering the possibility of picking up and dropping off your car hire in different locations with a one-way car hire
Best day trips with my car rental in Chania
The town is perfectly situated in the north-western corner of the island and visitors who rent a car in Chania will be spoilt for choice for interesting day-trips once all the city sightseeing is done. When touring the island, some of our customers choose to share the driving by opting for one of our popular Free Additional Driver offers on the spectacular island of Crete.
Botanic Park & Gardens
Located at the foot of the White Mountains in one of the most scenic spots on the island, the wonderful Botanic Park & Gardens is the perfect excursion with your car rental in Chania, especially on a hot summer's day. Visitors can follow the 2-kilometre-long path alongside hundreds of fertile fruit trees and exotic sweet-smelling flowers gathered from all four corners of the world. An on-site Cretan restaurant specialises in local dishes based seasonal produce from the park.
Akrotiri Peninsula
A short drive east of Chania brings you to the rocky and very striking Akrotiri Peninsula, one of the most spectacular seascapes on the island. It is home to three old monasteries: Agia Triada (founded in 1612), Gouverneto (founded in 1537) and Katholiko, an abandoned 6th-century monastery built into the cliff. At the former you can purchase olive oil and other products made by the resident monks. Nearby Stavros Bay is famous for being the location where Anthony Quinn danced in the 1964 Hollywood epic, Zorba the Greek.
Balos Lagoon
Balos is arguably the most beautiful of all Crete's many incredible beaches. This enchanting strip of fine white sand is enhanced by an emerald-green lagoon of warm, clear waters twelve months of the year. It's possible to walk through the shallow sea to the small island of Gramvousa in the shadow of a picture-book 16th-century Venetian fort to the spot where Prince Charles and Princess Diana famously swam during their honeymoon in 1981.
Knossos Palace
Believed to have been the palace of King Minos, Knossos is one of the most important archaeological sites in southern Europe. Abandoned around 1450 BC, it was a vast residential complex that housed the Minoans, the first maritime power to ever emerge in the Mediterranean region.
What to do in Chania
Chania has been a popular place to visit since ancient times, and today's tourists will find many vestiges of that ere, especially in the historic quarter and on the waterfront around the city's old port area. There's an abundance of attractions to explore in and around the inner city, including several first-rate museums and Minoan's World, a modern, family-focused educational facility centred around a 9D cinema.
Old Town: Top of the 'to do' list for the vast majority of first-time visitors is a stroll through Chania's delightful Old Town, comprising a maze of narrow, pedestrian-only streets in the centre. The district consists of four distinct areas - namely Kastelli, Topanas, Jewish Quarter and Splantzia, the latter of which has the greater number of af fresco bars, cafés and traditional eateries, as well as the magnificent Church of St Nicholas built in 1320.


Port District: Another must is a visit to the town's ancient port area which buzzes with life and tourist activity on warm summer evenings. Its heyday was in the 14th century when the Venetians repaired their galleys and planned their sea voyages. There's much to see here, including a lovely little mosque erected by the Ottoman Turks after they took the town in 1645 and an old lighthouse designed by an Egyptian architect that stands proud opposite Chania's Maritime Museum and Firkas Fortress.


Maritime Museum: This excellent museum (one of the best in Crete) portray's the island's centuries-old relationship with the sea. Spread across two floors, it covers several different periods of Crete's history, from the Minoan and Byzantine eras to the Venetian and Turkish occupations. The collection includes rare paintings, old photographs, seafaring equipment and dozens of intricately-crafted model ships and other vessels.


Archaeological Museum: Chania's fantastic Archaeological Museum follows the island's development over a period of more than 3,000 years. Housed in the Gothic-style St Francis Church, the display features finds from the west of the island from Neolithic times through to the Roman era, including Minoan ceramics, painted burial urns, gold jewellery and a well-preserved third-century Roman mosaic floor.


Minoan's World: Families with kids should look no further than this multi-faceted tourist attraction located in the town centre. Minoan's World offers children and adults alike a fascinating introduction to the ancient history of Greece through interactive displays and a high-tech 9D cinema that engages all the body's senses
---
Useful links