Car hire in Athens - The cradle of Western civilisation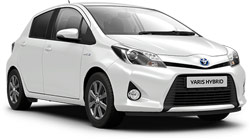 Athens is that rarest of things: a modern, vibrant, cosmopolitan city that is also a living monument to a rich history spanning five thousand years. The city is generally regarded as the cradle of western civilisation, and no wonder. Once the home of Plato, Socrates, Hippocrates and so many others, Athens set the tone for the ancient world and, in doing so, set the foundations for modern western culture.
The marks of antiquity are everywhere in the city, living harmoniously alongside modern buildings and state-of-the-art architecture. The Acropolis dominates the skyline, as striking today as it was when it was built, over two thousand years ago. Visitors to the city are in for an absolute treat when it comes to stunning landmarks and fascinating ruins and the riveting remains of past civilisations, but there's so much more to Athens than just its past, as rich and gripping as that past is.
Among the many things modern-day Athens has to offer are its charming traditional neighbourhoods, such as Plaka, where visitors can lose themselves in a veritable maze of narrow, winding streets flanked by picturesque buildings, family-run handicraft shops and typical Greek tavernas.
And while people might be forgiven for thinking mostly of the Greek islands, such as Rhodes or Crete, when it comes to the joys of lazing on the beach under the glorious Mediterranean sun, there's no short supply of beautiful, pristine beaches to be found in the Attica Peninsula, where Athens is located. With a car hire in Athens, you're free to explore the area at your leisure. And if you'd fancy a road trip, you can easily drive up to Patras or Thessaloniki.
Auto Europe's strong partnership with both local and international car hire suppliers operating in Greece allows us to provide our clients with a wide range of vehicles at the most competitive prices. So whether you're looking for a large car for a family trip, for something a little smaller more suited to a city or even for a convertible to make the most of the balmy Mediterranean weather, we have what you're looking for! You can also call us 7 days a week under +44 123 3225 114 and our dedicated reservation agents can clear any of your doubts or help you with the booking process. Find out what our previous customers thought of their rental in our car hire reviews in Athens and Greece car hire reviews pages.
For more information about renting a vehicle in Athens, click on the car hire related topics listed below:
---
Where to Pick up a Car Hire in Athens
Hiring a car in Athens gives the advantage of numerous value for money offers available not only at the airport, but also downtown and close to the port of Piraeus. And this is crucial because the demand is very high especially in the peak season. Depending on your itinerary and schedule you can decide which pick-up station is more convenient for your trip. As an added advantage we can also offer so called One Way Car Hire solutions where the rented vehicle can be picked up in one place and returned in another. Just tick the "Drop-off at a different location" box when doing a search on our booking engine and all available suppliers and offers will be shown.
Athens Airport
Athens International Airport Eleftherios Venizelos is the largest international airport in Greece and provides connections to around 172 domestic and international destinations. It is also the main hub for Aegean Airlines, the Greek flag carrier airline. A car hire at the Athens airport is therefore the perfect means of transport to start your journey right away.
Located just 27 miles south-east from Athens, the airport is easily accessible by car, and Attiki Odos (a modern express highway) provides an easy and fast connection to downtown Athens. The trip takes between 30 and 45 minutes, depending on traffic.
The airport has two terminals: the main terminal and a satellite terminal. The satellite terminal is connected to the main terminal by an underground link. The major car rental brands have desks directly located in the main terminal at the arrivals level, which makes the pick-up very comfortable. Low cost suppliers often have an off-site pick-up with a shuttle bus service, and this is clearly stated on our booking engine and on your reservation. Please read carefully the pick-up instructions on the voucher and bring all the required papers with you.
Athens International Airport "Eleftherios Venizelos" (ATH)
Website: https://www.aia.gr/
Address: Attiki Odos, Spata Artemida 190 04, Greece
Telephone: +30 21 0353 0000
---
Book with the Best Car Hire Suppliers in Athens
Our car rental website will not disappoint you when it comes to cheap car rentals in Athens. We are true specialists when it comes to popular tourist locations, and in Greece we have a wide network of reliable international and local suppliers we are working with. Below you have the clickable logos of some of our best known partners, so that you can read more about them. We also cooperate with low-cost brands such as the Greek autoUnion car rental, Abbycar, Green Motion, Payless, Drive Car Rental, Goldcar, Centauro and Global.
---
Frequently Asked Questions about Renting a Car in Athens
With such a wide choice of car hire offers in Athens it is perhaps easy to feel a little overwhelmed and hard to know what offers best suits your needs. Spending a little time reading about car rental insurance coverage, the car hire procedure itself and the destination you chose, can help you identify which package best matches your budget and needs. Below you will find some of the most common FAQs about renting a car with links to dedicated pages. And do not forget that we have very friendly reservations team that can help you answer any question or sort out any issues directly over the phone.
---
Yes, when you pick up a car rental in Athens a credit card will be needed in order to block the security deposit. The credit card has to be valid and be able to sustain the block. Only the credit card bearing the name of the main driver specified on the voucher will be accepted at the time of pick-up. For extra information visit our credit cards and deposit FAQs section or call our reservation agents.
All car hire deals in Athens on the Auto Europe website guarantee the minimum insurance coverage as stated by Greek law. This consists of Collision Damage Waiver (CDW), third-party liability and theft protection (TP). To keep it short, when you rent a car you are not liable for an unlimited amount of money, but up to a certain threshold called excess. CDW does not cover damage incurred to glass, mirrors, chassis, interior if vehicle, roof, engine and tyres. It also does not cover loss of damage to the vehicle keys. For more information on car hire coverage please see our dedicated page.
In our opinion the perfect option for your car hire in Athens is our Full Protection Package that comes at an additional fee but that covers items normally not included, such as roof, undercover, car interior, lights, car keys, lights, mirror, administration fees, etc. Fee is determined by car category, location and rental duration. Car rental suppliers in Athens may also offer you additional insurance during the pick-up process. This is optional and in most parts, if you have already taken the Auto Europe Full Protection cover, this won't be needed. Any insurance you sign up to directly with the supplier, Auto Europe does not refund, regardless of situation. Local supplier may offer Personal Accident Insurance, Personal Effects Coverage, Super CDW, Seguro Relax, Roadside Assistance and many more. These are normally charged on a daily basis, and are always optional.
The minimum legal driving age in Greece is 18 years old, but most of the car rental suppliers apply their own minimum and sometimes even maximum age limitations. If the main driver is under 26 years old please be aware that a daily fee, called a Young Driver Fee might apply.
These age restrictions also apply to any additional drivers you might want to add to your rental. Some suppliers allow one additional driver or more for free, if not then an Additional Driver fee will be applied, which will be paid at the time of pick up with the local supplier in question. With our Free Additional Drivers Promotions you are able to find car hire deals with extra driver(s) included free of charge.
Driving your Athens rental car can seem challenging at first. Heavy traffic can be an issue, as can the layout of a city that wasn't neatly drawn up in a grid, but rather developed organically throughout the centuries. However, fear not! What may at first seem like a daunting prospect need not be a cause for concern. The easiest way to drive around in Athens is by making liberal use of the Leoforos, large multi-lane avenues that cross the city. Planning your route to incorporate them as much as possible will go a long way to ensure you have a smooth trip.
If you're headed to the city centre, there are two main things to keep in mind when driving your car rental in Athens. First, there are often bus lanes alongside main roads. Entering them briefly to turn right, for instance, isn't a problem, but do keep in mind that driving on them for long stretches is a finable offence.
The second thing to keep in mind is that there are traffic restrictions in the city centre during most of the year. The restricted area, known as the "Daktylios" (or Athens Ring), is identified by the symbol "Δ". When restrictions are in effect, cars with licence plates ending in even numbers are allowed to drive in the Daktylios on even days, and cars with licence plates ending in odd numbers are allowed to drive there on odd days. Simple enough, right?
The traffic restrictions in the city centre are designed to help reduce pollution. This becomes less of a concern in August, when a large portion of the city's population heads elsewhere on holidays. Consequently, the driving restrictions in the city centre are lifted during this month. Restrictions also do not apply on weekends and bank holidays or during public transportation strikes. For more information about driving in Greece, take a look at our Greece driving information guide.
Street parking in Athens is identified by a sign with a white P on a blue background. There are three types of street parking zones in the city, marked on the asphalt by lines in blue (paid parking), yellow (reserved for commercial, police or government vehicles), and white (it's complicated). Unlike most cities in Greece where white parking areas are free of charge, that's not the case in Athens, where white zones are metered. Free parking in white zones is still possible on Sundays all day, and during the evening Mon-Fri and on Saturdays.
Besides street parking, there are also surface parking and underground parking lots throughout the city, as well as Park & Ride facilities in the suburbs.
Surface parking lots use a colour-coded scheme similar to street parking. The difference is that the Blue area is reserved for locals. Generally speaking, parking duration for visitors is capped at 3 hours.
Underground parking garages can normally be found near landmarks and other places likely to attract large crowds, such as shopping centres and markets. Like Park & Ride lots, underground parking garages do not normally impose a time limit.
Yes, you will need to pay tolls when driving to and from Athens Airport on the Attiki Odos which is the fastest and most convenient route. This toll road was originally built to alleviate traffic congestion in and around the city and is one of the safest, most modern motorways in Europe. Tolls are charged when entering the motorway. Drivers can pay in cash, e-pass or credit card. The amount to be paid depends on the car category, not the distance travelled.
If you rent a car in Athens and want to bring it to another Greek island by ferry there are some suppliers that allow it against an extra fee. You usually find this information under "Rate Details". To make your research quicker you can call our reservation agents who will be happy to advise you.
---
Athens Travel Guide
Located in the Attica Region of Greece, Athens is one of the oldest cities in the world and is the oldest capital city in Europe. It has been continuously inhabited since 1400 BC. As is the case for other European capitals, such as Lisbon and Rome, it is built around several hills, the tallest of which is Lycabettus. Athens is also surrounded by four mountains: Mount Aigaelo, Mount Parnitha, Mount Pentelicus and Mount Hymettus. Mount Partnitha is the tallest of the four and has been declared a national park. It's home to many spots of extraordinary natural beauty, as well as countless places of historical interest, such as several well-preserved fortresses that in ancient times used to protect Athens against enemy forces.
Once a powerful city-state, the city is widely regarded as the birthplace of democracy and the cradle of Western culture. During the Golden Age of Athenian democracy, it was home to some of the most important and influential philosophers, playwriters and artists of the Ancient World. Throughout the centuries, it has witnessed social changes, wars, revolutions, the rise and fall of the Roman Empire, Ottoman Occupation and the rise of the modern Greek state, all of which have left their mark in the skyline and character of the city. With your rental car you will be able to discover all of this ancient city's top sights, as well as discover nearby landmarks through wonderful day trips.
Best day trips with my car rental in Athens
Hiring a car in Athens gives you all the freedom and flexibility not just to discover the city itself, but also to explore the surrounding region. Attica, where Athens is located, is chock-full of breathtaking sights and fascinating historical landmarks you won't want to miss.
Delphi
Located around 117 miles from Athens, halfway between the towns of Delphi and Arachova, the Delphi archaeological site is one of the most important in Greece. It was once considered the centre of the world, and kings, generals and philosophers flocked there to consult the famous Oracle. Nowadays, visitors are sadly no longer able to benefit from the Oracle's wisdom, but they're treated instead to the magnificent and well-preserved remains of the Temple of Apollo, which sits atop a picturesque hill, at the end-point of the ancient Sacred Way. Along the path, travellers will come across several other fascinating ruins, such as the Athenian Treasure and the Serpentine Column.
Meteora
No visit to Athens would be complete without a day trip to Meteora. This unique rock formation is home to one of the largest and most significant complexes of Eastern Orthodox monasteries in the world. Six monasteries crown the large rock formations and dominate the landscape. Meteora is located some 220 miles from Athens, around 4 hours by car. When planning a day trip, it's important to be aware that not all six monasteries are open every day of the week, so you should factor that into your plans. All monasteries are open during the weekend, but if you're only going to be in the region for the day, it's still best to pick two or three you'd particularly like to see, since it's quite a hike to the top. Parking is available on the side of the road close to all the monasteries.
Ancient Olympia
The site of the original Olympic Games, Olympia is located some 166 miles from Athens, that is about 3 hours and a half by car. There's much to explore in the archaeological site, which includes the ancient remains of temples, athletic premises and sanctuaries. The nearby museum is also an absolute must and provides fascinating context to the site itself and to the history of the Olympic Games in Antiquity. There's a nearby parking lot where you can leave your car. Alternatively, it's also possible to park in town and walk the short distance from modern Olympia to the archaeological site.
Cape Sounion
Home to the famous Temple of Poseidon, Cape Sounion is located just a short 40-mile drive from Athens and it makes for a wonderful leisurely trip along scenic coastal roads. Not only is the temple itself well worth a visit, but you truly don't want to miss the absolutely breath-taking views of the Greek coastline, from the dramatic cliffs to the beautiful beaches to the deep blue waters of the Saronic Gulf.
What to do in Athens
Travellers have been flocking to Athens since antiquity, and with good reason. No one visiting Athens is ever short of exciting things to do or amazing sights to see or fabulous food to try. Here are some of the things that should be on everyone's must-see list:
The Acropolis: If you were to go to Athens and see only one thing, it should be, without a doubt, the Acropolis. Inhabited since the fourth millennium BC, the Athens Acropolis is home to some of the city's most well-known landmarks, such as the Parthenon, the Temple of Athena Nike and the Theatre of Dionysus. Besides the monuments themselves, the nearby Acropolis Museum is also well worth a visit. It's home to countless valuable artefacts and provides an interesting context to the rich history of both the Acropolis itself and life in Ancient Greece.


The National Archeological Museum: If Greek antiquity is your thing, then you don't want to miss a visit to the National Archaeological Museum, which houses the largest collection of artefacts from this period in the world. Highlights of its vast collection include Nestor's Cup and the Mask of Agamemnon.


Plaka: Known as the "Neighbourhood of the Gods", Plaka is a charming little neighbourhood located just under the Acropolis. It's one of the oldest continuously inhabited neighbourhoods in the world and boasts a wealth of stunning architecture and local, family-run shops. It's the perfect place to go for a nice afternoon stroll or to stop for a bite to eat.


The Agora: The Greek word "agora" used to refer to a central public place, and agoras could be found in all Greek city-states. Nowadays, when one speaks of The Agora (much like when one speaks of The Acropolis), one invariably means the one in Athens. Located to the northwest of the Acropolis, the Ancient Agora of Athens rivals the Acropolis in popularity and is home to the remains of more than 30 buildings that showcase the fascinating history of the site, which was once the heart of public life in Ancient Athens.


The Panathenaic Stadium: Originally built around 330 BC on the site of a racecourse, the Panathenaic Stadium has been in and out of use ever since. The current iteration dates back to the 19th century and is built entirely out of marble. It hosted the opening and closing ceremonies of the first modern Olympics and continues to be used as a sporting venue to this day.


Monastiraki: Much like Plaka, Monastiraki is a great place for a stroll and for visitors to immerse themselves in the vibrant, colourful life of modern-day Athens. This picturesque neighbourhood is home to the extremely popular Athens Flea Market and is only a short walk away from Hadrian's Library.
---
Useful links
Travel Inspo - Explore Northern Greece