Car hire in Corfu – Jewel of the Mediterranean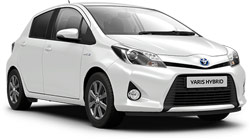 With its wonderful seascapes and stunning natural scenery, Corfu is generally regarded as the loveliest of all the Greek islands. Gateway to western Greece, it is some 40 miles in length and between 2.5 and 9 miles wide, with no less than 125 miles of glorious sandy coastline to offer. Its crystalline waters are among the cleanest in the whole of the Mediterranean, with snorkelling and scuba diving high on the list of seaside activities for visitors and locals alike.
Located just off the western coasts of both Albania and Greece, Corfu is situated in a very strategic position at the entrance of the Adriatic Sea, with its roots firmly placed in the 8th century BC. There are many places of historic interest dotted around the island, most notably Achílleion Palace (once the home of Germany's Kaiser Wilhelm II), but it's the wonderful beaches (many of them long and pristine) that attract the majority of holidaymakers, especially during the warm summer months.
Driving around the island is an absolute delight with trees and flowering shrubs cloaking much of its rolling terrain. There are very few high-rise hotels and over-crowded tourist resorts in Corfu, hence its immense appeal for people looking to hide themselves away for a few days of charming Greek-style peace and relaxation. With a cheap car hire in Corfu you'll have the chance to explore the island from north to south, visiting as many of the island's top attractions as possible. For general advice on getting around Corfu by car, please consult our Greece Driving Information section for information on road rules, speed limits, driving distances, etc.
With its narrow streets and cobbled squares dating back to Roman times, Corfu Town is popular for its old-world charm and easy-going atmosphere. Known to the Greeks as Kérkyra, its centrepiece is the large square - the Spianáda (Esplanade) - which is lined by dozens of small, family-owned shops, taverns, restaurants and trendy boutiques. The Old Town's ancient cobbled streets feature an abundance of palaces, museums, fortresses and cultural venues in an atmospheric harbour area that explodes into life during the summer months.
Auto Europe provides high-quality car hire at the most competitive prices at more than 24,000 pick-up and drop-off points worldwide. With almost 70 years' experience, we are able to meet all your car hire needs, whether it's a busy sightseeing itinerary in and around Corfu Town or an extended road-trip circumnavigating the island. With Auto Europe you can book a car hire in Corfu either at the airport, in the town centre or from a choice of convenient pick-up points all over the island. And you can book your car quickly and easily in just a few clicks by using Auto Europe's state-of-the-art booking engine, or speak to one of our award-winning rental agents on +441233225114 if you need help with your reservation. Please visit our Corfu car hire reviews page to see the ratings and comments posted by some of our previous customers.
For more information on renting a vehicle in Corfu, click on the car hire related topics listed below:
---
Where to pick up a car hire in Corfu
By working with all the world's top car hire providers, Auto Europe can offer you a wide choice of locations in and around Corfu, meaning that you can pick up your vehicle in the city centre and be on your way in a few minutes. Besides the many car hire companies operating at Corfu Airport, there are several conveniently-located suppliers' offices in other parts of the city, most of which are in close proximity to Corfu's top tourist attractions, such as Sheikh Zayed Road, Corfu Creek and the enchanting Al Seef District, one of the most historic parts of the city.
To help you make the right choice for your car hire in Corfu, our state-of-the-art booking engine allows you to do an extensive search to find the best vehicle and the most suitable pick-up point for your trip. Once you've keyed in your dates, an interactive map will come up with all the available car hire locations in Corfu.
Corfu Airport
Named after the first governor of Greece, Corfu's Ioannis Kapodistrias International Airport is located a few minutes' drive south of Corfu Town and less than half a mile north of the neighbouring village of Pontikonisi. First opened in 1937, the airport began commercial operations in 1949, and during the tourism boom of the 1970s and 1980s quickly developed into one of the country's busiest air transportation facilities, although much of its traffic today remains seasonal. The airport's on-site passenger amenities are wide-ranging and include a good selection of boutiques, cafés and restaurants as well as a large Duty-free shop selling locally-made products. Improvement works at the airport in recent years have upgraded the airport's facilities with improved lighting and sanitary services, free Wi-Fi and better fire-safety standards. The car hire supplier desk can be found conveniently located in the arrivals area.
Corfu Airport (CFU)
Website: cfu-airport.gr
Address: Corfu International Airport I. Kapodistrias, 491 008 Corfu, Greece
Telephone: +30 26610 89600
---
Book with the best car hire suppliers in Corfu
Auto Europe is a leading international car hire company currently offering a vast selection of convenient pick-up and drop-off locations in 180 different destinations around the world. Thanks to our many years of experience dealing with all the global and local car rental companies, we can offer you the best standard of service and cheapest prices on the market.
Should you require additional information about the car hire companies we work with or their policies, for example out of office pick up or questions regarding age restrictions, our car rental specialists are just a phone call or e-mail away and happy to assist you with your car rental in Corfu.
---
Frequently asked questions about renting a car in Corfu
This section features the most frequent questions asked by people booking a car hire in Corfu. Scroll down for important tips relating to a wide range of essential car hire topics, such as credit cards, coverage, tolls, traffic and much more. If you need any more information, please call our reservations team on +44 123 3225 114 and they will be happy to help you with your reservation and assist you with your travel itinerary.
---
Yes. The local supplier will always ask for a valid credit card in the name of the main driver at the time of pick-up. They will then hold a deposit on it which is released once the vehicle has been returned in exactly the same condition as it left the car hire station. It is essential that you make sure the supplier checks the vehicle for any damage and signs it off before you leave. For a standard hire, only one credit card is required, but for a luxury or high performance car, the hire company may ask for two major credit cards (ie Visa, Mastercard, Diners, American Express, etc.). It is, therefore, very important to confirm that you have enough funds on your credit card for the deposit amount to be held. Please consult our guide on credit cards for more information.
It's very easy to check which credit cards and card types are accepted by making a search in the Auto Europe booking engine for your next car rental in Corfu. All this information and more is clearly accessible just by clicking the blue and white info (i) icon in the car hire search results. For more information, please check our related blog post to find out the six most important things to know about credit cards and deposits prior to your forthcoming trip.
Auto Europe's basic car hire rates always include minimum legally-required car hire coverage, consisting of Liability Insurance, Theft Protection (TP) and Collision Damage Waiver (CDW) – which may or may not require an excess. CDW does not cover damage incurred to glass, mirrors, chassis, interior if vehicle, roof, engine, and loss or damage to the vehicle's keys.
It's definitely worth paying a little bit more to purchase Auto Europe's excellent Full Protection cover (just tick the appropriate box at the time of check-out. This will provide you additional coverage for any damage that might be caused to the car's wheels, glass, roof, chassis and loss of keys, as well as misfuelling, refund on towing costs and administration costs. The amount you pay is determined by the car category, location and rental duration you select. Please take a look at our complete guide to car insurance for further information.
Once again, you have full access to all these details, including fees, CDW and TP deductibles and Liability Insurance, on the Auto Europe website. Just click on the blue and white info (i) icon and you'll find the relevant information you need. The same info will be included in the terms and conditions sent to you once your booking has been confirmed. There are several key points to remember about car hire coverage when renting a car in Corfu with Auto Europe, so please read our dedicated page for more details.
If you need to make a claim, please note that you must pay the car rental supplier first then claim the amount back from Auto Europe. When making a claim, it's essential that you provide all the required documents in order to receive your refund as quickly as possible.
Corfu Town has a modern road system and an efficient 21st-century infrastructure, which means that you'll be able to drive around and visit the top sights without encountering too many problems on the roads, except during high summer when the amount of tourist traffic is at its peak. Away from the large towns, many of the roads on Corfu are quite narrow so it's best to explore the island at a leisurely pace instead of rushing around trying to see and do everything in a day. While there is a good road running north-south along the east coast from Sidari to Lefkimmi, plus another from Corfu Town across the island to Paleokastritsa, some of the roads have inferior surfacing, so be prepared to encounter potholes and sometimes roadworks.
On-street parking can sometimes be difficult during the holiday season. Some parking areas are reserved for permanent residents but when you rent a car in Corfu you'll eventually find a space with a parking meter. As parking options are quite limited in the centre of Corfu Town itself, many visitors park just outside the town centre and walk into the old quarter, which is generally a cheaper and more convenient way of seeing the sights and soaking up the atmosphere. Parking at Corfu Airport is straightforward with plenty of parking spaces available, which gives you direct access to the island and saves you time both before and after your trip. With capacity for more than 250 cars, OnTime Parking is located right next to the Corfu Airport terminal building and offers parking by the hour (short-term) and the entire day (long-term), with vehicles monitored 24 hours a day with advanced security cameras.
Travel to the Greek mainland is not permitted but some suppliers do allow excursions by ferry to other Greek islands, most notably Auto Union and Enterprise. However, in order to do this, travellers must get written authorisation from both Auto Europe and the supplier in question and purchase extra insurance locally for each trip on the ferry.
---
Corfu Travel Guide
With its fine wines, abundance of historic monuments, idyllic beaches, pretty little villages and tasty cuisine, Corfu is the must-visit island for people looking to indulge themselves in the best of Greece. Home to the majority of the island's top attractions, Corfu Town is the logical place to start your tour of one of the most historic and scenic places in the whole of the Mediterranean.
Best day trips with my car rental in Corfu
As one of the most stunningly-beautiful of all the Greek islands, the best strategy is to book a car rental in Corfu and embark on an exhilarating road-trip around the entire island, either clockwise or anti-clockwise. With your own wheels you'll be able to stop off at small seaside towns and villages and enjoy a leisurely lunch with the water lapping at your feet at an al fresco eaterie, or relax with a picnic in the lush green mountains looking towards Albania in the distance. The good news is that you can share the driving with family and friends by taking advantage of our excellent Free Additional Driver offers whilst confirming your booking on the Auto Europe website.
For clients wishing to explore further than the city of Corfu, it is also possible to undertake a road trip and return the car rental in another city, a so called one-way car hire, which will allow for extra freedom and flexibility.
Kassiopi
About twenty miles north of Corfu Town lies one of the most tranquil seaside settings on the island - Kassiopi. Overlooking a picturesque harbour full of traditional wooden fishing boats, this quaint little fishing village has retained much its original charm and character and is a popular lunch stopover for people touring Corfu by car. Bring your towel and swimming costume for a relaxing swim in Kassiopi's turquoise waters before heading back to your hotel.
Paleokastritsa
One of the main highlights when exploring the island of Corfu is the beautiful beach town of Paleokastritsa, located a twenty-minute drive north-west of Corfu Town. Blessed with a glorious stretch of indented coastline, it's popular for its crystalline waters (perfect for bathing) and some of the best sandy beaches on the island. After a few hours of swimming and suntanning, head up into the hills to visit the town's exquisite 13th-century monastery which comprises an old church, a wonderful shaded courtyard garden and a fascinating museum.
Mount Pantokrator
Situated in the north of the island, Mount Pantokrator is the highest point on Corfu. Rising to an altitude of almost 1,000 metres, it's an exhilarating drive to the top of the mountain from where you'll be rewarded with the most spectacular sea views imaginable, encompassing the southern tip of Italy on a very clear day. An added bonus exists right at the top in the form of the Pantokrator Monastery which dates back to the 14th century.
Corfu Donkey Rescue
Not far from Paleokastritsa you'll find the excellent Corfu Donkey Rescue Centre, which is home to a number of these docile animals who all seem to be enjoying a well-earned period of retirement. Set amongst vast swathes of olive trees, the centre welcomes visitors (particularly families with young children) who can spend time with the animals and donate a few euros to their upkeep if they so desire.
What to do in Corfu
The most northerly of the Ionian Islands, Corfu is filled with natural beauty with a mild climate and some of the most stunning beaches in the whole of Greece. The capital, Corfu Town, is a beautful city with plenty of things to see and do, particularly around the Esplanade in the centre. The waterfront incorporates a port, with regular ferries to Igoumenitsa on the Greek mainland, and daily excursion boats to neighboring Albania.
Corfu Town: The island's main tourism centre, Corfu Town has played an important role in Greek history since 8 AD and is still today a major cultural hub for visitors from all over the world. Located close to the centre, its Old Town revolves around the Spianada, a large park overlooking the Old Fortress (Palaio Frourio) to the east and the New Fortress (Neo Fruorio) to the north-west. This fascinating historic quarter (a UNESCO World Heritage Site) is a rich blend of architectural styles and harbours many of Corfu's most important buildings, museums and churches.


Old Fortress (Citadel): Constructed by the Venetians in 1546 on the site of an old castle, Corfu Town's wonderful and very sturdy Old Fortress stands on a rocky peninsula just east of the historic quarter. Inside is a lovely little church, but the best reason to visit the fortress is to admire the magnificent views from the lighthouse which stretch right over the town and as far as the Albanian coast in the distance.


Church of St Spyridon: Named after Corfu's patron saint, the beautiful Church of St Spyridon (Áyios Spyrídon) is easily recognisable for its red-domed belltower which dominates the Corfu Town skyline. The church's most important feature is a side chapel which houses a silver sarcophagus adorned with precious stones and containing the remains of St Spyridon, originally a shepherd from Cyprus who performed many miracles during his lifetime in the second century AD.


The Achilleion: A short drive from Corfu Town, the Achilleion is one of the island's most popular tourist attractions and a striking piece of royal architecture. Built in 1890 as a summer palace, it was a favourite place of residence for Empress Elisabeth of Austria (affectionately known as Sisi) and today is greatly appreciated by visitors for its fresoes, sweeping staircases, period furniture, paintings, gardens and pieces of the Empress's collection of clothes and other personal items.


Museum of Asian Art: Housed in a splendid Neoclassical building just north of the Esplanade in the centre of Corfu Town, this excellent museum features an impressive collection of Japanese, Indian and Chinese paintings, plus some very rare pieces of porcelain and sculpture, with pieces dating from the Neolithic period to the 19th century. Don't miss the chance to unwind in the museum's courtyard café to admire the sea views right across the Adriatic to Albania.


Mon Repos: Birthplace of Prince Philip, Queen Elizabeth II's husband, this delightful Neoclassical palace is one of the island's key tourist attractions. Located at the end of a lovely tree-lined avenue, it was built in 1831 for the British Lord High Commissioner, Frederick Adam, and was later used as a summer home by the Greek royal family. Mon Repos is a short drive from Corfu Town and is particularly appealing for its pleasant gardens which offer plenty of welcome shade in the hot summer months.
---
Useful links