Car hire in San Francisco – Exploring Northern California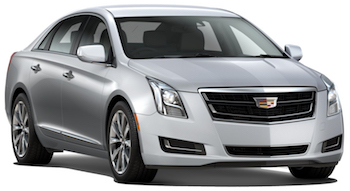 One of the most glittering jewels in California's exuberant tourism crown, San Francisco makes full use of its prime location on the United State's Pacific coast. Set on seven steep hills, it boasts one of the most stable climates of any American city, making it the perfect place to visit at any time of the year. The city bulges with must-see attractions, most notably the Golden Gate Bridge, the most iconic construction of its kind on the planet. Additionally, there are dozens of first-class museums (don't miss SFMOMA, De Young, Asian and the Legion of Honor) plus the thrill of taking a ride on one of the city's world-famous cable cars. After a day or two of city culture, why not take a boat over to Alcatraz, the high security prison that held many notorious criminals captive over the years, including Chicago mobster Al Capone, Robert Franklin Stroud (aka the Birdman of Alcatraz) and high-profile gangster George 'Machine Gun' Kelly.
Visitors to San Francicso are spoilt for choice when it comes to exploring the city. They can begin by discovering the vibrant North Beach area (famed for its Italian restaurants) or by spending a few hours discovering Chinatown, the largest district of its kind in the USA. At night, most people head for the Mission neighbourhood for some fun-filled bar-hopping and/or night-clubbing. With a car hire in San Francisco there's also the whole of California to explore, perhaps starting with an exciting drive down the Pacific Coast Highway which connects the city with San Diego near the Mexican border. Other interesting road-trip options include the charming seaside town of Santa Cruz (about a 90-minute drive south of the city) and Lake Tahoe in the Sierra Nevada Mountains about 150 miles to the north-east. For the more adventurous, Los Angeles lies 381 miles south-east of San Francisco, which can be achieved in about 6 hours non-stop. You can enjoy the trip even more by sharing the driving and saving cash by taking advantage of our Free Additional Driver Deals when exploring California!
Auto Europe only works with the best car hire companies and our long-lasting relationship with these well-established suppliers allows us to offer rates much lower than you would be able to book directly or find anywhere else on the Internet. In addition to guaranteeing the very best car hire deals, we also offer regualr special offers so why not take advantage of Auto Europe's regular promotions ranging from weekend specials to free additional drivers and complimentary GPS. If you need any help booking your next low-cost car rental in San Francisco, our rental specialists are on hand to give you the best advice for your trip. So if you have any questions or need help of any kind whilst planning your travel itinerary, then please don't hesitate to give them a call on +44 123 3225 114. Before that, please check out the user ratings and comments posted by some of Auto Europe's previous customers on our San Francisco car hire reviews.
For more information on renting a vehicle in San Francisco, click on the car hire related topics listed below:
---
Where to pick up a car hire in San Francisco
By working with all the world's top car hire providers, Auto Europe can offer you a wide choice of locations in and around San Francisco, meaning that you can pick up your vehicle in the city centre and be on your way in a few minutes. Besides the many car hire companies operating at San Francisco Airport, there are several conveniently-located suppliers' offices in other parts of the city, most of which are in close proximity to San Francisco's top tourist attractions and the city's international airport.
San Francisco Airport
Located just 13 miles south of the city centre, San Francisco International Airport is the largest airport in the region and the second busiest in California after Los Angeles (LAX). From its humble beginnings in 1927 (when it first opened), the airport has grown into a major air transportation hub for the international travel industry, catering for 230,000 flights and over 16 million passengers each year. Along with four modern terminals (1, 2, 3 and International), the airport features an extensive range of on-site services and facilities, including a museum, an airport butler service, car wash, first-aid centre and dozens of shops and restaurants. The car hire desks are all located in the Rental Car Center situated to the west of the terminals, to which the city's popular AirTrain Blue Line service (an automatic transport system) operates around the clock, stoppong at each terminal.
San Francisco International Airport (SFO)
Website: https://www.flysfo.com/
Address: N McDonnell Rd, San Francisco, California 94128, USA
Telephone: +1 650 821 8211
---
Book with the best car hire suppliers in San Francisco
Auto Europe is a leading international car hire company currently offering a vast selection of convenient pick-up and drop-off locations in 180 different destinations around the world. Thanks to our many years of experience dealing with all the global and local car rental companies, we can offer you the best standard of service and cheapest prices on the market.
Should you require additional information about the car hire companies we work with or their policies, for example out of office pick up or questions regarding age restrictions, our car rental specialists are just a phone call or e-mail away and happy to assist you.
---
Frequently asked questions about renting a car in San Francisco
This section features the most frequent questions asked by people booking a car hire in San Francisco. Scroll down for important tips relating to a wide range of essential car hire topics, such as credit cards, coverage, tolls, traffic and much more. If you need any more information, please call our reservations team on +44 123 3225 114 and they will be happy to help you with your reservation and assist you with your travel itinerary.
---
Yes. A valid credit card in the main driver's name will be required in order to pick up your discount car hire in San Francisco. Car rental companies need to place a hold on the value of the deductible for the vehicle you are renting, but the amount is quickly released once the vehicle returned undamaged. Make sure you have enough credit on your card to cover the deductible, as well as any extras you purchase such as child seats, SatNav devices, etc. Please see our blog post for more information on why credit cards are so important for hiring a car. Please note that if you have booked a luxury-category car, the local supplier might require a second credit card (also in the main driver's name) due to the high value of such vehicles.
It's very easy to check the amount of the deductible and whether or not your card will be accepted, you just need to make a search in the Auto Europe booking engine and click on the blue +Rate Details button and the relevant info can be found in the Supplier Payment Policy Information section. Don't forget to take a look at our related blog post if you require more information on credit card and deposit requirements when picking up a low-cost car rental in San Francisco and elsewhere in the United State of America.
There are several important things to remember about car hire coverage when hiring a car in San Francisco with Auto Europe. Most notably, our popular Zero Excess product comes as standard with all rentals and includes value added tax (VAT), liability insurance, fire insurance, collision damage waiver (CDW) zero excess and theft protection (TP) zero excess (note that zero excess means the elimination of your excess). If you require additional protection, you might want to consider purchasing our excellent Full Protection policy when driving around with your car hire in San Francisco, which will offer you complete coverage during the entire rental period. If someting happens on the road and you need to put in a cliam, please note that you must pay the car rental supplier first and then claim the amount back from Auto Europe. Please consult our page about making a claim with Auto Europe for more information.
Once again, all the info you need about coverage is easily accessible through Auto Europe's state-of-the-art booking engine. Just click the Rate Details button after selecting your preferred car category and supplier to find info about the Zero Excess policy, which includes wheels, glass, underside and roof of vehicle. You can also opt for our Excess Guarantee with Premium Coverage, full details of which you can also find in the the Terms and Conditions section when making an enquiry or confirming your booking.
For more information about Auto Europe's fully-inclusive Zero Excess coverage, please don't hesitate to give our reservations team a call on +44 123 3225 114 or send them a quick e-mail to reservations@autoeurope.co.uk. Our products are designed to give you total peace of mind during your trip, thus providing you with a smooth and stress-free car rental in San Fransisco. Check out our related blog post for a general overview of the types of car hire coverage available.
With around 50 square-miles of streets (many of them steep), extensive boulevards and hidden alleyways, San Francisco is a fun, very unique and occasionally scary place to drive! As with any large American city, the traffic peaks in the morning and evening rush-hours when the going can get a bit slow. It's best to avoid driving your cheap car hire in San Francisco in busy areas like the Golden Gate Bridge at these times on weekdays. It's difficult to resist driving across the bridge, which connects the north end of San Francisco to the south end of Marin County (gateway to Northern California), so our advice is to leave it until the weekend when most of the offices are closed. From the city, you can access the Golden Gate Bridge from the Presidio, Richmond and Marina areas. It won't take you long to realise that the city has many roads with steep inclines in and around the downtown area and there are a lot of one-way streets, so please pay special attention to road signs to make sure that you are always travelling in the right direction. Pedestrians generally have the right of way in San Francisco and you should always keep an eye out for bicycles because despite the hills, it's a popular city for cycling. Please note that you can't turn left on many of San Francisco's main streets, including Market Street and 19th Avenue, so make sue you plan your route carefully to avoid driving for miles without being able to turn off.
Despite its steep hills, San Francisco caters for drivers with car parks and on-street parking spaces all over the city. When parking on a hill, it's important to apply the hand-brake and turn the steering wheel with a manoeuvre known as 'curbing your wheels' so that the car will roll into the sidewalk instead of the street if the brakes give out. This means that when your car is parked facing uphill, it's best to turn the wheels towards the street or towards the curb when facing downhill. Failure to do this means that your car might be at risk of rolling downhill, which is against the law and subject to a hefty fine. For on-street parking, please pay attention to the street signs as well as any red-painted curbs which indicate no parking. San Francisco's car parks are a good bet for visitors planning to spend the entire day in the city centre. For Union Square, try the Sutter-Stockton Garage at 444 Stockton Street which has around 2,000 spaces and for downtown head for the Yerba Buena Garage at 833 Mission Street which is well organised and has more than 2,500 spaces.
Yes. There are eight toll bridges in the San Francisco Bay Area, namely Antioch, Benicia-Martinez, Carquinez, Dumbarton, Golden Gate, Richmond-San Rafael, San Francisco-Oakland Bay and San Mateo-Hayward. The world-famous Golden Gate Bridge links the City of San Francisco with the County of Marin along Route 101 and drivers pay tolls in the south-bound direction at the southern end of the bridge. It's worth noting that many of the local car hire suppliers in San Francisco and other parts of California such as Budget, Avis, National and Thrifty can assist Auto Europe's customers by supplying them with toll payment devices such as transponders, etc.
When driving your car hire in San Francisco, please note that an International Driver's Licence is recommended but not obligatory if the main driver's licence is not in English. However, an International Driver's Licence will be mandatory if the main driver's licence is not in the Roman alphabet (such as Japanese, Greek, Russian, Bulgarian, etc.), meaning that it must be accompanied by the driver's home licence at the time of picking up the vehicle.
One of the most popular forms of travel in the San Francisco area is by motorhome, which is something that Auto Europe is also proud to offer. With a campervan hire in San Francisco you can drive your very own hotel on wheels around the city and rest of California for a memorable self-drive holiday. Follow the link for more inspiring tips on San Francisco with lots of practical information about renting a campervan in San Francisco.
---
San Francisco Travel Guide
San Francisco is a vibrant city and a popular tourist destination. A centre for art, fashion, music and innovative cuisine, it has an abundance of tourist attractions, including many top museums and galleries. It's also a good base from which to explore northern California and enjoy a leisurely drive along the Pacific Coast Highway.
Best day trips with my car rental in San Francisco
With its prime position on the Pacific Ocean, San Francisco is absolutely bursting with road-trip potential, and you can experience most of the following suggestions in just a day. Few visitors can resist the thrill of driving down the Pacific Coast Highway to see some of the most stunning seascapes anywhere in the world. Heading inland is equally enticing, with many idyllic towns and villages reachable within an hour or two with a low-cost car rental in San Francisco.
For clients wishing to go further than the city of San Francisco, it is also possible to enjoy a road-trip and return the car rental in another city by booking a one-way car hire, which will allow for extra flexibility and freedom.
Monterey
Different from other parts of California, the beautiful Monterey Peninsula is a couple of hours' drive from San Francisco but well worth the effort. The atmosphere is relaxed and the vistas along the coastline are spectacular. With an abundance of natural attractions, wonderful beaches and superb seafood restaurants, Monterey is the perfect destination to recharge your batteries once all the city sightseeing in San Francisco is done.
Santa Cruz
Located about 75 miles south of San Francisco, the laid-back seaside town of Santa Cruz offers visitor a nice contrast to the hustle and bustle of the big city. A nice long walk along the Santa Cruz Beach Boardwalk is the ideal way to build up an appetite before a pleasant meal al fresco at one of the many seafront restaurants serving hearty Californian cuisine.
Napa Valley
Just 50 miles north of San Francisco lies the Napa Valley, a wine region par excellence with over 400 wine estates producing some of the best Californian wines. A drive around this enchanting region and dropping in on the wineries to taste and buy their magnificent wines will definitely be one of the highlights of your trip. Don't miss the chance to take a ride on the famous Napa Valley Wine Train which travels to nearby St Helena and back, snaking through majestic hills and vineyards en route.
Sacramento
Capital of California, Sacramento is a charming city with a wealth of attractions for young and old alike. A particular favourite is the Crocker Art Museum which houses one of the state's premier art collections with a fine display of American works dating from the Gold Rush to the present. With over 200 parks to enjoy and two rivers running through it, the city has lots of outdoor appeal along with one of the most temperate climates in the United States.
Los Angeles
Home to Hollywood, the hub of the world's movie industry, Los Angeles needs no introduction and all its unique attractions are within striking distance of San Francisco. It takes a few hours to get there but the journey down the Pacific Coast Highway is as exhilarating as the more famous Route 66. Take a drive around Beverly Hills before spending a few hours at Universal Studios, arguably the best theme park in town.
What to do in San Francisco
San Francisco's densely-built downtown area is the first port of call for most first-time visitors. Much of the main tourist activity revolves around Union Square where many of the most prestigious hotels, shops and restaurants are located, with Chinatown another must for anyone looking for a taste of the real San Francisco.
Golden Gate Bridge: One of the world's most photographed structures, the city's famous Golden Gate Bridge connects the city with Marin County and other important districts further north. Visitors can walk across it or you can rent a car in San Francisco and drive across for the thrill of a lifetime! Spanning almost two miles, it was the longest suspension bridge in the world when it was inaugurated in 1937 and today it still stands as an iconic feat of engineering.


Alcatraz: Located on an island in San Francisco Bay, Alcatraz Prison attracts visitors from all four corners of the world, who are mostly drawn by its spectacular setting and the notoriety of some of its famous inmates. Now a major tourist attraction, this former maximum security federal penitentiary held mob leader Al Capone, Robert (Birdman of Alcatraz) Franklin Stroud and gangster George 'Machine Gun' Kelly, as well as some others who actually managed to escape and were never found!


Cable Cars: San Francisco's famous cable cars are a great way to experience the essence of this magnificent city, some of which were originally put into service in 1873 and have been running ever since. Historic and highly efficient, they will get you around some of the most popular tourist districts, passing many top attractions such as the Ferry Building, Nob Hill, Fisherman's Wharf, Lombard Street and Ghirardelli Square.


Golden Gate Park: On a warm sunny day, there's no better place to spend a few hours than Golden Gate Park, a large urban area covering more than 1,000 acres of woods and gardens. There's much to see besides the plants, trees, lakes, paths and buffalo paddock, including the California Academy of Sciences (incorporating the renowned Steinhart Aquarium), De Young Museum, Japanese Tea Garden and the San Francisco Botanical Garden.


Chinatown: The oldest in the USA and the largest outside of Asia, San Francisco's Chinatown is an exotic labyrinth of oriental shops, teahouses, chemists promoting natural remedies, antique stores, temples and theatres. Don't worry if you can't get there for the city's famous Chinese New Year celebrations because any day of the year is good for a relaxing stroll through its many streets followed by a delicious meal in its numerous restaurants.


San Francisco Museum of Modern Art: With over 170,000 square-feet of exhibition space, the excellent San Francisco Museum of Modern Art (SFMOMA) on Third Street is one of the largest museums of modern and contemporary art in the USA. Its vast collection covers painting, sculpture, photography, architecture, design and media arts with important works by a range of artists, incuding Henri Matisse, Frida Kahlo, Diego Rivera, Jean Metzinger, Paul Klee, Marcel Duchamp, Andy Warhol and Jackson Pollock, among many others.
---
Useful links